Taiwan
Crédit Agricole CIB is one of the most active foreign banks in Taiwan offering a wide range of corporate and investment banking products and services, fixed income and structured finance solutions to suit the banking needs of our clients. Crédit Agricole CIB in Taiwan aims to serve local financial institutions as well as large local and multinational corporations and offers a wide range of products and services.
CRÉDIT AGRICOLE CIB'S STRENGTHS
The Bank has been active in arranging debt syndication, trade finance as well as acquisition finance transactions in local and major international currencies. In addition, it provides to its clientele a range of interest rate and forex to help them manage these risks. Crédit Agricole CIB has also successfully developed its sales of investment products to institutional clients in Taiwan.
HISTORY AND ORGANISATION
Crédit Agricole CIB established in Taiwan in 1981 as a representative office. It was one of the first foreign banks to enter the Taiwanese market. Since obtaining full banking license in 1984, Crédit Agricole CIB has gained a strong foothold in Taiwan.
International Business Solutions 
Located in Hong Kong, the Crédit Agricole Group International Business Solutions Asia-Pacific assists mid-cap corporate customers of Crédit Agricole and LCL with their international operations, by providing expertise on the local environment as well as by securing access to a wide spectrum of banking services abroad.
Contact:
Crédit Agricole Group International Business Solutions in Asia-Pacific
30F, Two Pacific Place,
88 Queensway, HONG KONG
Click here for more information
CONTACTS
Benjamin Lamberg, Chief Executive Officer
Steven Blancaneaux, Chief Operating Officer
For further information, please contact: cacib.taipei@ca-cib.com
For complaints related to derivatives and Bank's sale of non-performing loans, please contact Compliance:
Tel: +886 2 2717-5252
Fax: +886 2 2718-8292
E-mail: TWN-COMP@ca-cib.com
---
Crédit Agricole CIB Taipei Branch - Taiwan - Taipei
Hong Kuo Building, 16th floor
167 Dunhua North Road
105, Taipei, Taiwan
Crédit Agricole CIB Taipei Branch - Taiwan - Taipei
Hong Kuo Building, 16th floor
167 Dunhua North Road
105, Taipei, Taiwan
Our presence in this market
» Crédit Agricole CIB - Taipei Branch
Taipei Nanshan Plaza, 28F-1,
No. 100, Songren Road
Taipei 110016, Taiwan
T : + 886 2 2717 5252
F : + 886 2 2718 8292
THE WORD OF THE SCO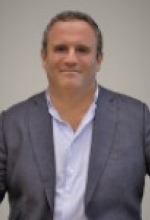 "Crédit Agricole CIB Taipei branch (東方匯理銀行) has been serving clients in Taiwan for over 40 years. We boast innovative and bespoke investment product offerings in servicing institutional clients, and have proven expertise in providing funding and hedging solutions to corporates. Our global strength and commitment to sustainable banking make us an established and valuable partner to clients for their ambitions in developing cross-border activities and supporting energy transition."
Benjamin Lamberg, Chief Executive Officer
Key Figures
1 location since 1970