Australia
Crédit Agricole CIB in Sydney provides a wide range of financial products and services with particular expertise in the Project, Real Estate, and Acquisition Finance sectors.

Credit Agricole CIB Australia supports Australian business through financial product offerings to leading Australian and multinational Corporates, Financial Institutions and the Government Sector.
Crédit Agricole CIB's strengths
Crédit Agricole CIB's long-standing presence has led to various recent successful initiatives. These include arranging and financing some of Australia's largest leveraged buyouts, trophy real estate assets, major infrastructure projects and capital markets products.
Crédit Agricole CIB's main clients are financial sponsors, construction contractors, major Australian-based corporations and investors in the property, natural resources, power and infrastructure sectors.
History and Organisation
Crédit Agricole CIB has been active in Australia since the early 1970's. Commission to full subsidiary status occurred shortly thereafter.
International Business Solutions
Located in Hong Kong, the Crédit Agricole Group International Business Solutions "Asia-Pacific" assists Crédit Agricole's mid-cap corporate customers with their international operations, by providing expertise on the local environment as well as by securing access to a wide spectrum of banking services abroad.
Contact:
Crédit Agricole Group International Business Solutions in Asia-Pacific
30F, Two Pacific Place,
88 Queensway, HONG KONG
Click here for more information
Contacts 
Don Parsonage, Senior Country Officer
Robert Neely, Chief Operating Officer
For further information, please contact: aus-admin@ca-cib.com
Regulatory Documents
Crédit Agricole CIB - Melbourne
Level 30
360 Collins Street
Melbourne VIC 3000
Crédit Agricole CIB - Melbourne
Level 30
360 Collins Street
Melbourne VIC 3000
Crédit Agricole CIB - Sydney
Level 15, Aurora Place
88 Phillip Street
Sydney NSW 2000
Crédit Agricole CIB - Sydney
Level 15, Aurora Place
88 Phillip Street
Sydney NSW 2000
Our Présence in this market
» Crédit Agricole CIB - Sydney
Level 15, Aurora Place
88 Phillip Street
Sydney NSW 2000
T : + 61 2 9258 5222
F : + 61 2 9252 4691
» Crédit Agricole CIB - Melbourne
Level 30
360 Collins Street
Melbourne VIC 3000
THE WORD OF THE SCO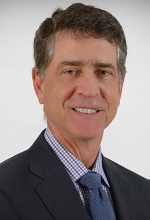 "Crédit Agricole CIB has been servicing Australian and international clients since 1970 through our core expertise and our experienced teams who have led some of the largest and most complex financings in the Australian market. With the enhanced relevance as a licenced banking partner in Australia, we are strongly positioned to further strengthen our existing client relationship by fully delivering on their evolving needs."

Don Parsonage, Senior Country Officer
Key Figures
1 location since 1970