Brazil
In Brazil, Crédit Agricole CIB offers tailored solutions for local markets and access to a wide range of products and services available in the group network to large Brazilian corporates, financial institutions and multi-national companies.
Crédit Agricole CIB's strengths
Crédit Agricole CIB has been present in Brazil for more than 70 years with local teams, bringing to its clients the Group's expertise mainly in the areas of export, trade & commodity finance, syndicated loans, project finance, M&A, securitization, standard & structured capital markets products, fixed income markets and derivative solutions. 
Its capacity to execute large transactions has allowed Crédit Agricole to be among the top banks dealing with the main companies from various sectors of the Brazilian economy such as Oil & Gas, Pulp & Paper, Metals & Mining, Power & Utilities, Diversified Industries & Services, Agri-Food and Automotive, among others. 
Leveraging on the strong experience of the group with the commodities sector, Crédit Agricole CIB in Brazil provides several financing solutions for agro-industrial and trading companies.  
History and organisation 
Crédit Agricole CIB's continuous presence for more than 70 years in Brazil is proof of its commitment to its clients in the country. These are mainly the biggest Brazilian companies in key sectors and international clients whose presence have been growing in Brazil. 
Locally, Crédit Agricole CIB offers a full range of products and services through several dedicated product lines based in Sao Paulo, New York and Europe: 
International Transaction Banking (ITB): It aims to finance and secure the clients' international trade operational requirements, assist their payment activities and facilitate the operations in other currencies. It also covers other trade finance and transactional commodity finance needs. Some of the products offered include ACC, ACE, NCE, L/C, Finimp, 4131 loans, guarantees and forfaiting.
Debt Optimization and Distribution (DOD): Originating, structuring and arranging syndicated loans and medium long-term bilateral facilities. DOD is also in charge of underwriting and distributing on primary and secondary markets syndicated loans. 
Global Markets Division (GMD): It comprises treasury, foreign exchange, interest rate derivatives, debt and credit markets, and structured credit markets. 
Structured Finance (SFI): originates and structures complex financing with a particular focus and expertise in the energy, infrastructure and transportation sectors. 
Global Investment Banking: M&A advisory and Equity Capital Markets, including equity primary market, strategic equity transactions, and structured financial solutions.
International business solutions 
Located in Sao Paulo, the Crédit Agricole Group International Business Solutions "Latin America" assists Crédit Agricole's mid-cap corporate customers, mainly from Europe, with their Latin American operations, by providing expertise on the local environment as well as by securing access to a wide spectrum of banking services.
Contact: internationaldesks@ca-cib.com
Contact 
CA Indosuez Brasil - Rio de Janeiro
Av. Rio Branco, 1 – SI 1711 – 17⁰ andar Centro – Rio de Janeiro – RJ – CEP 20090-003
CA Indosuez Brasil - Rio de Janeiro
Av. Rio Branco, 1 – SI 1711 – 17⁰ andar Centro – Rio de Janeiro – RJ – CEP 20090-003
Banco Crédit Agricole Brasil S.A. - Sao Paulo
Av. Brigadeiro Faria Lima, 4.440, 3º andar
Itaim Bibi, São Paulo, SP
04538-132
Banco Crédit Agricole Brasil S.A. - Sao Paulo
Av. Brigadeiro Faria Lima, 4.440, 3º andar
Itaim Bibi, São Paulo, SP
04538-132
Our presence in this country
» Banco Crédit Agricole Brasil S.A. - Sao Paulo
Av. Brigadeiro Faria Lima, 4.440, 3º andar
Itaim Bibi, São Paulo, SP, 04538-132
Tel: +55 (11) 3896 6300
» CA Indosuez Brasil - Rio de Janeiro
Av. Rio Branco, 1 – SI 1711 – 17⁰ andar centro
Rio de Janeiro, RJ, CEP 20090-003
Tel: +55 (21) 2106 6200
Le mot du SCO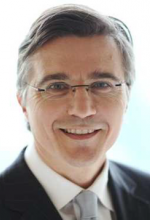 With more than 70 years of presence in Brazil, Crédit Agricole CIB´s teams have a deep knowledge of Brazilian economy and its key sectors as well as local markets and major players. The local presence of product and coverage teams in Sao Paulo is a key advantage to ensure maximum proximity to our clients. Crédit Agricole CIBs' full banking coverage and the strong integration of Brazil within the worldwide Crédit Agricole CIB network allows us to meet both onshore and offshore needs.

Yves-Marie Gayet, Senior Country Officer