Our Network in India
Crédit Agricole CIB provides a wide range of products and advisory services to support clients to meet their financing needs, underpinning ESG in all its solutions. 
Through leveraging a global network, our teams offer extensive expertise in global markets, international trade, transaction banking and real assets financing. We serve a clientele encompassing large local corporates, multinational corporations, financial institutions and the public sector.
5 locations

1877 first presence in India
Crédit Agricole CIB's teams support clients in their development in India as well as in their growth strategy internationally. In India, Crédit Agricole CIB has a strong track record in cross border advisory services, as well as in short and medium term financing in rupees and other currencies. 
In India, Crédit Agricole CIB ranks among the major foreign banks for export, trade, project and acquisition finance, and has a wealth of experience in cash management and working capital.
In addition to financing services, Crédit Agricole CIB in India is a leading debt capital markets and fixed income house, active in global bond issuances, foreign exchange, rates and derivatives products.
With the ambition to protect the climate and foster sustainable development, Crédit Agricole CIB India supports socially and environmentally responsible financings through a comprehensive advisory approach and innovative solutions. As a pioneer and leader in green and sustainable bonds, green loans and renewable finance, Crédit Agricole CIB assists clients in all stages of their energy transition and decarbonisation strategy, thanks to a dedicated regional team of sustainable investment banking experts.
 
International solutions to Crédit Agricole mid-cap clientele
The Crédit Agricole Group International Business Solutions Asia-Pacific team supports mid-cap corporate clients' international operations in the region and notably in India, through expert advisory services and access to tailored financing solutions across markets and sectors. In India, the team is based in Mumbai. 
For more information, please visit the International Business Portal. Will open in a new tab
The Crédit Agricole Group has an historical presence in India which started in 1877. Having served clients in India for over 40 years, Crédit Agricole CIB's history in the country dates back to 1981. Since then, Crédit Agricole CIB has firmly established itself as a leading foreign bank in India.
Crédit Agricole CIB in India operates through five branches located in Mumbai (headquarter), Bengaluru, Chennai, New Delhi, and Pune, with a local set-up comprising the Coverage, Global Markets and International Trade & Transaction, and Financing & Client Services business lines. 
 
In India, the Crédit Agricole Group also offers asset management services through the joint venture between Amundi and the State Bank of India, SBI Mutual Funds. 
The Grameen Crédit Agricole Foundation is also active in India to support local microfinance institutions, through Crédit Agricole CIB India.
 
"On track to become the 3rd largest economy in the world by 2030, India has strong growth potential which we are committed to support through our clients. Crédit Agricole CIB benefits from a long standing experience in India and has been serving Indian and multinational clients locally and overseas through its international network and cross-border solutions, making us one of the major foreign banks. Our teams offer excellent local execution capabilities as well as unparalleled award-winning expertise in sustainable banking. My journey in India, which started in 2007-2010 completed by this second assignment, is a testimony of our continued commitment to delivering the Bank's ambitions locally."

Franck Passillier

Senior Country Officer
11/F, 12/F and 14/F, Hoechst House
Nariman Point, Mumbai 400021

Open the map

2/F, East Wing, Office No. 7
Worldmark 1, Asset Area 11, Hospitality District

Delhi Aerocity, New Delhi 110037

Open the map

6/F, No. 1, Seethakathi Business Centre

684-890 Anna Salai
Chennai 600006



Open the map

G/F, ITC Green Centre, North Tower
18 Banaswadi Main Road
Maruthiseva Nagar, Bengaluru 560025

Open the map

2/F, Unit A203, ICC Trade Tower, A Wing
403-A Senapati Bapat Road
Pune 411016

Open the map
Consult and download
the documentation
Basel III Disclosures 2016 / 2017 / 2018 / 2019 / 2020 / 2021 / 2022 / 2023

Basel III Disclosures – December 2016

Basel III Disclosures – December 2016

Basel III Disclosures – June 30, 2017

Basel III Disclosures – June 30, 2017

Basel III Disclosures – March 31, 2017

Basel III Disclosures – March 31, 2017

Basel III Disclosures – September 2016

Basel III Disclosures – September 2016

Basel III Disclosures as of December 31, 2017

Basel III Disclosures as of December 31, 2017

Basel III Disclosures as of December 31, 2018

Basel III Disclosures as of December 31, 2018

Basel III Disclosures as of June 30, 2018

Basel III Disclosures as of June 30, 2018

Basel III Disclosures as of June 30, 2019

Basel III Disclosures as of June 30, 2019

Basel III Disclosures as of March 31, 2018

Basel III Disclosures as of March 31, 2018

Basel III Disclosures as of March 31, 2019

Basel III Disclosures as of March 31, 2019

Basel III Disclosures as of March 31, 2019…

Basel III Disclosures as of March 31, 2019 - Capital Composition and Reconciliation

Basel III Disclosures as of March 31, 2019…

Basel III Disclosures as of March 31, 2019 - Leverage Ratio

Basel III Disclosures as of September 30, 2017

Basel III Disclosures as of September 30, 2017

Basel III Disclosures as of September 30, 2018

Basel III Disclosures as of September 30, 2018

Basel III Disclosures as of September 30, 2019

Basel III Disclosures as of September 30, 2019

Capital Composition – September 2016

Capital Composition – September 2016

Leverage Ratio – September 2016

Leverage Ratio – September 2016

Capital Composition & Reconciliation March…

Capital Composition & Reconciliation March 2016

Leverage ratio March 2016

Leverage ratio March 2016

Basel III Disclosures as of December 31, 2020

Basel III Disclosures as of December 31, 2020

Basel III Disclosures as of December 31, 2021

Basel III Disclosures as of December 31, 2021

Basel III Disclosures as of December 31, 2022

Basel III Disclosures as of December 31, 2022

Basel III Disclosures as of June 30, 2020

Basel III Disclosures as of June 30, 2020

Basel III Disclosures as of June 30, 2021

Basel III Disclosures as of June 30, 2021

Basel III Disclosures as of June 30, 2022

Basel III Disclosures as of June 30, 2022

Basel III Disclosures as of March 31, 2020

Basel III Disclosures as of March 31, 2020

Basel III Disclosures as of March 31, 2021

Basel III Disclosures as of March 31, 2021

Basel III Disclosures as of March 31, 2022

Basel III Disclosures as of March 31, 2022

Basel III Disclosures as of September 30, 2020

Basel III Disclosures as of September 30, 2020

Basel III Disclosures as of September 30, 2021

Basel III Disclosures as of September 30, 2021

Basel III Disclosures as of September 30, 2022

Basel III Disclosures as of September 30, 2022

Capital Composition and Reconciliation -…

Capital Composition and Reconciliation - December 2022

Capital Composition and Reconciliation -…

Capital Composition and Reconciliation - March 2021

Capital Composition and Reconciliation -…

Capital Composition and Reconciliation - March 2022

Capital Composition and Reconciliation -…

Capital Composition and Reconciliation - September 2020

Capital Composition and Reconciliation -…

Capital Composition and Reconciliation - September 2022

Leverage Ratio - December 2020

Leverage Ratio - December 2020

Leverage Ratio - December 2021

Leverage Ratio - December 2021

Leverage Ratio - December 31, 2022

Leverage Ratio - December 31, 2022

Leverage Ratio - June 30, 2021

Leverage Ratio - June 30, 2021

Leverage Ratio - June 30, 2022

Leverage Ratio - June 30, 2022

Leverage Ratio - March 2021

Leverage Ratio - March 2021

Leverage Ratio - March 2022

Leverage Ratio - March 2022

Leverage Ratio - September 2020

Leverage Ratio - September 2020

Leverage Ratio - September 30, 2022

Leverage Ratio - September 30, 2022

NSFR Disclosure - December 31, 2022

NSFR Disclosure - December 31, 2022

NSFR Disclosure - June 30, 2022

NSFR Disclosure - June 30, 2022

NSFR Disclosure - September 30, 2022

NSFR Disclosure - September 30, 2022

Basel III Disclosures March 2023

Basel III Disclosures March 2023

Basel III Capital Composition and…

Basel III Capital Composition and Reconciliation March 2023

Leverage Ratio March 2023

Leverage Ratio March 2023

NSFR Disclosure March 2023

NSFR Disclosure March 2023

Basel III Capital Composition and…

Basel III Capital Composition and Reconciliation June 2023

Basel III Disclosures

Basel III Disclosures

Leverage Ration June 2023

Leverage Ration June 2023

NSFR Disclosure June 2023

NSFR Disclosure June 2023

NSFR Disclosure 30 Sep 2023

NSFR Disclosure 30 Sep 2023

Leverage Ratio Sept 30 2023

Leverage Ratio Sept 30 2023

Basel-III-Disclosures September 2023

Basel-III-Disclosures September 2023

Basel-III-Capital Composition and…

Basel-III-Capital Composition and Reconciliation September 2023
Policies / Account Opening Policy for individuals - July 2020 / Array

Account Opening Policy for individuals -…

Account Opening Policy for individuals - July 2020

Basic Savings Bank Deposit Account Policy

Basic Savings Bank Deposit Account Policy

BCSBI Revised Code of Bank's Commitment to…

BCSBI Revised Code of Bank's Commitment to Customers – January 2018

Crédit Agricole CIB Working Hours

Crédit Agricole CIB Working Hours

Customer Liability Policy

Customer Liability Policy

Customer Rights Policy

Customer Rights Policy

Fair practices code for Lending

Fair practices code for Lending

General Terms and Conditions Governing…

General Terms and Conditions Governing Current or Savings Account

Model compensation policy

Model compensation policy

Policy on Appointment of Statutory Auditors

Policy on Appointment of Statutory Auditors

Policy on Grievance Redressal

Policy on Grievance Redressal

Privacy Policy

Privacy Policy

Process to claim unclaimed deposits

Process to claim unclaimed deposits
Standardized Commonly Used Forms / Other information

Cash Withdrawal Slip

Cash Withdrawal Slip

Cheque Book Requisition Form

Cheque Book Requisition Form

Cheque Return Slip

Cheque Return Slip

Crédit Agricole CIB India Disclaimer

Crédit Agricole CIB India Disclaimer

DD - Pay Order Application Form

DD - Pay Order Application Form

Deposit - Pay in Slip

Deposit - Pay in Slip

FAQs on IRACP Norms

FAQs on IRACP Norms

Fixed - RD Appl-Cum-Deposit Slip

Fixed - RD Appl-Cum-Deposit Slip

Important information on savings bank…

Important information on savings bank accounts and submission of PAN cards

Information on CTS 2010 Cheques

Information on CTS 2010 Cheques

Integrated Ombudsman Scheme

Integrated Ombudsman Scheme

LEI Indentifiers for Large Value…

LEI Indentifiers for Large Value Transactions of INR 500 Mio & above-w.e.f 1st April, 2021

MSME Quarterly Reporting - December 2021

MSME Quarterly Reporting - December 2021

MSME Quarterly Reporting - June 2022

MSME Quarterly Reporting - June 2022

Multicity/Payable at Par Cheque Books

Multicity/Payable at Par Cheque Books

Nomination form for individuals

Nomination form for individuals

RBI Advisory - Beware of Fictitious Offers…

RBI Advisory - Beware of Fictitious Offers of Funds

RBI Circular - Participation in Lottery &…

RBI Circular - Participation in Lottery & Other Fictitious schemes

RBI Circular - Payment of…

RBI Circular - Payment of Cheques/Drafts/Pay Orders/Banker's Cheques

RTGS-NEFT Application Form

RTGS-NEFT Application Form

Schedule of Charges: Scheduled Tariff July…

Schedule of Charges: Scheduled Tariff July 2019 (EN)

Unclaimed Depositors - 10 years and above

Unclaimed Depositors - 10 years and above

MSME Quarterly Reporting - September 2023

MSME Quarterly Reporting - September 2023
Financial Statements 2021 / 2022 / 2023

Audited Financials FY 2015-16

Audited Financials FY 2015-16

Financial Statements 2021

Financial Statements 2021

Financial Statements as of March 31, 2021

Financial Statements as of March 31, 2021

Financial Statements as of March 31, 2022

Financial Statements as of March 31, 2022

Financial Statements as of March 31 2023

Financial Statements as of March 31 2023
Global Markets Division - Product Disclosure Documents

Currency Swap (CCS)

Currency Swap (CCS)

FX Options Vanilla

FX Options Vanilla

Barrier Options

Barrier Options

Digital Options

Digital Options

Floor on Index (Cap)

Floor on Index (Cap)

Interest Rate Swaps (IRS)

Interest Rate Swaps (IRS)
FAQs on IRACP Norms FAQs on IRACP Norms

FAQs on IRACP Norms FAQs on IRACP Norms
Card rates for foreign currencies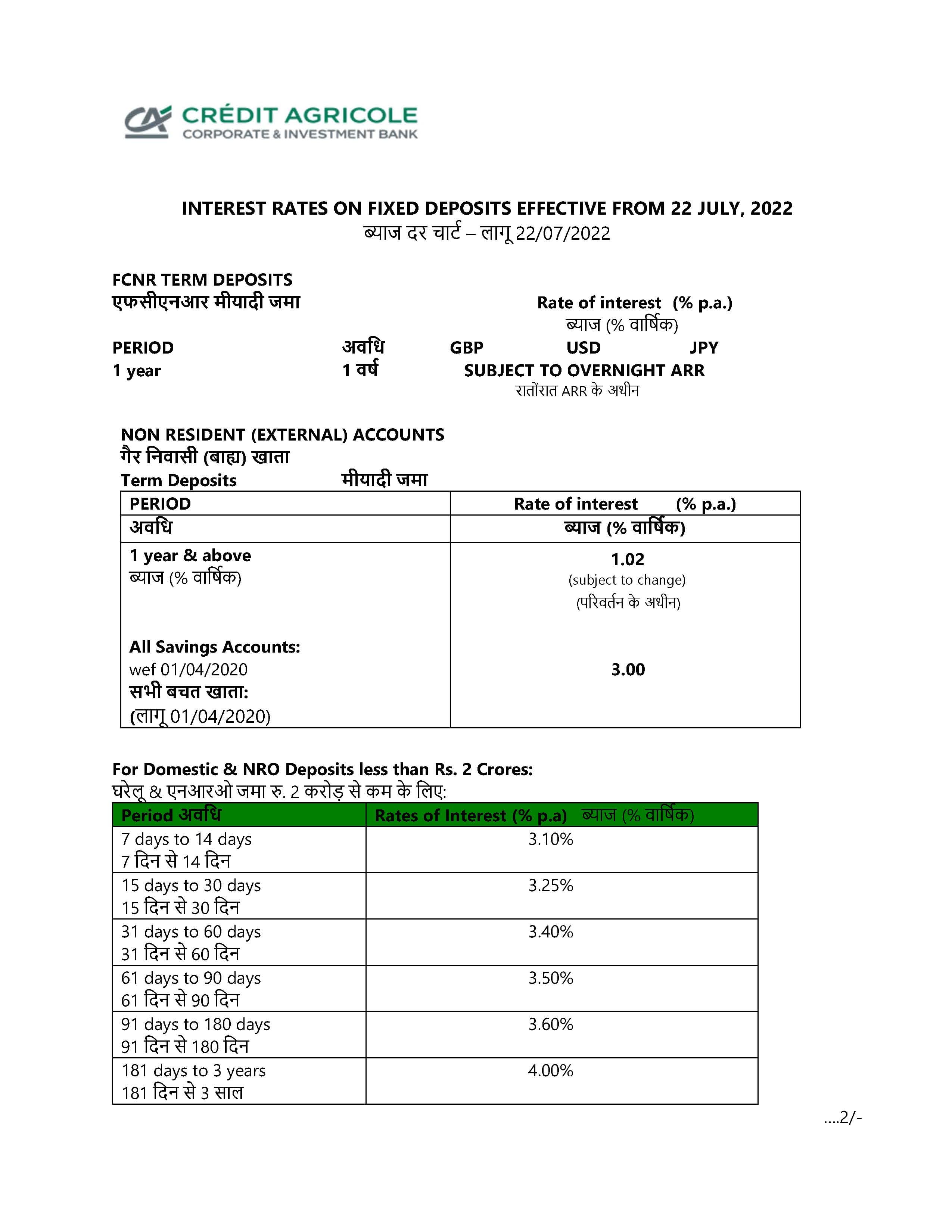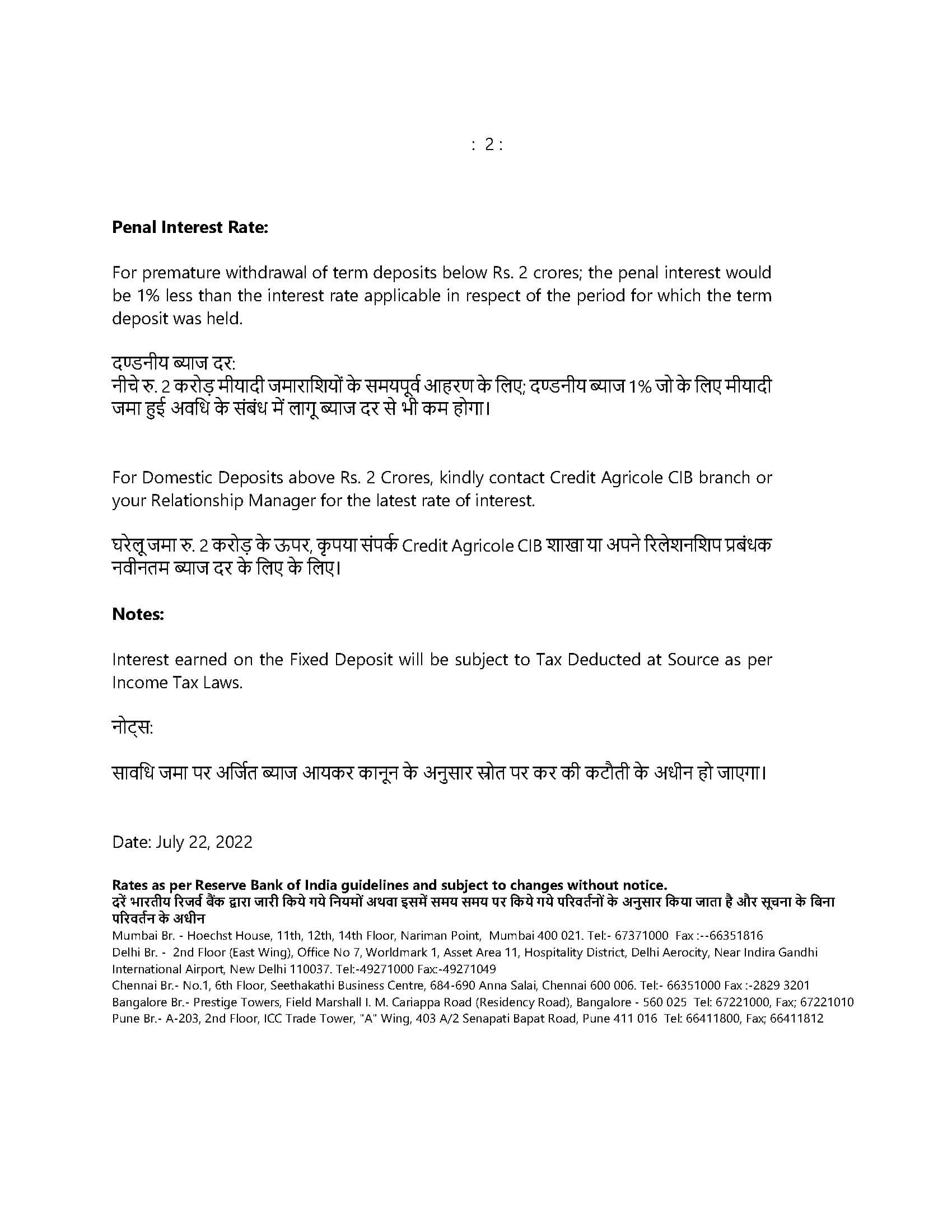 RBI – Nation-Wide Intensive Financial Awareness Campaign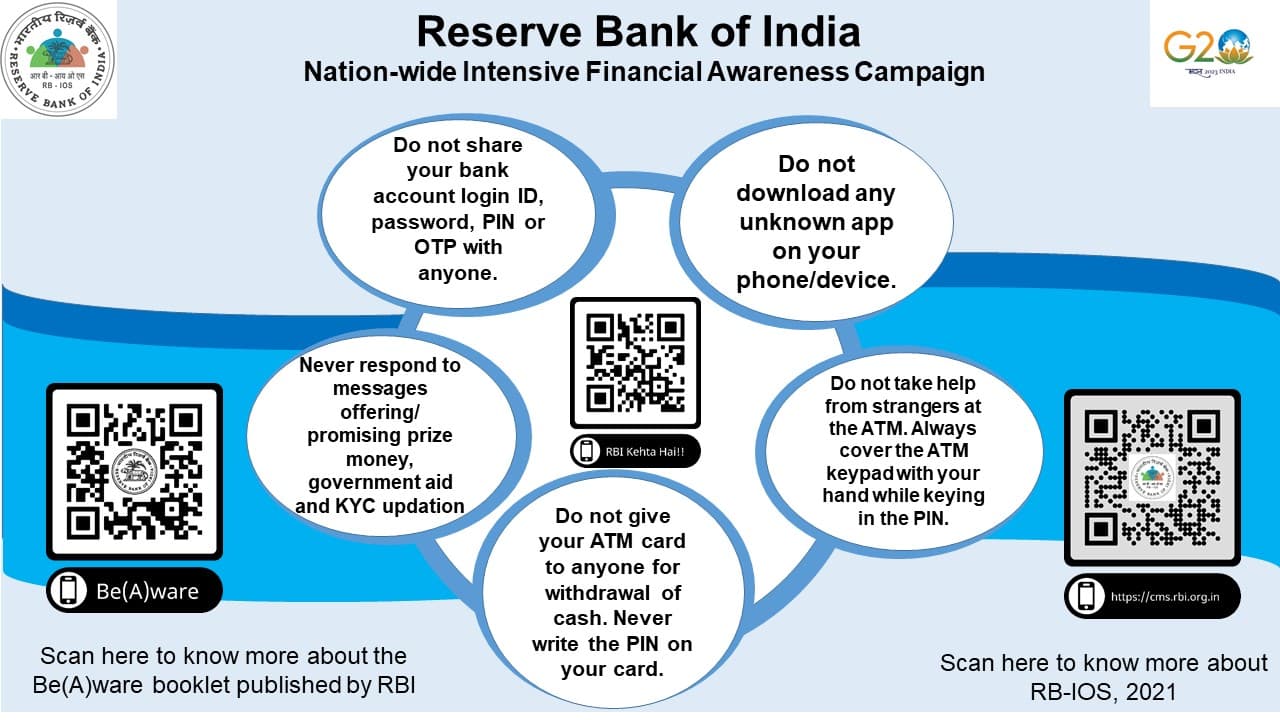 RBI Integrated Ombudsman Scheme – English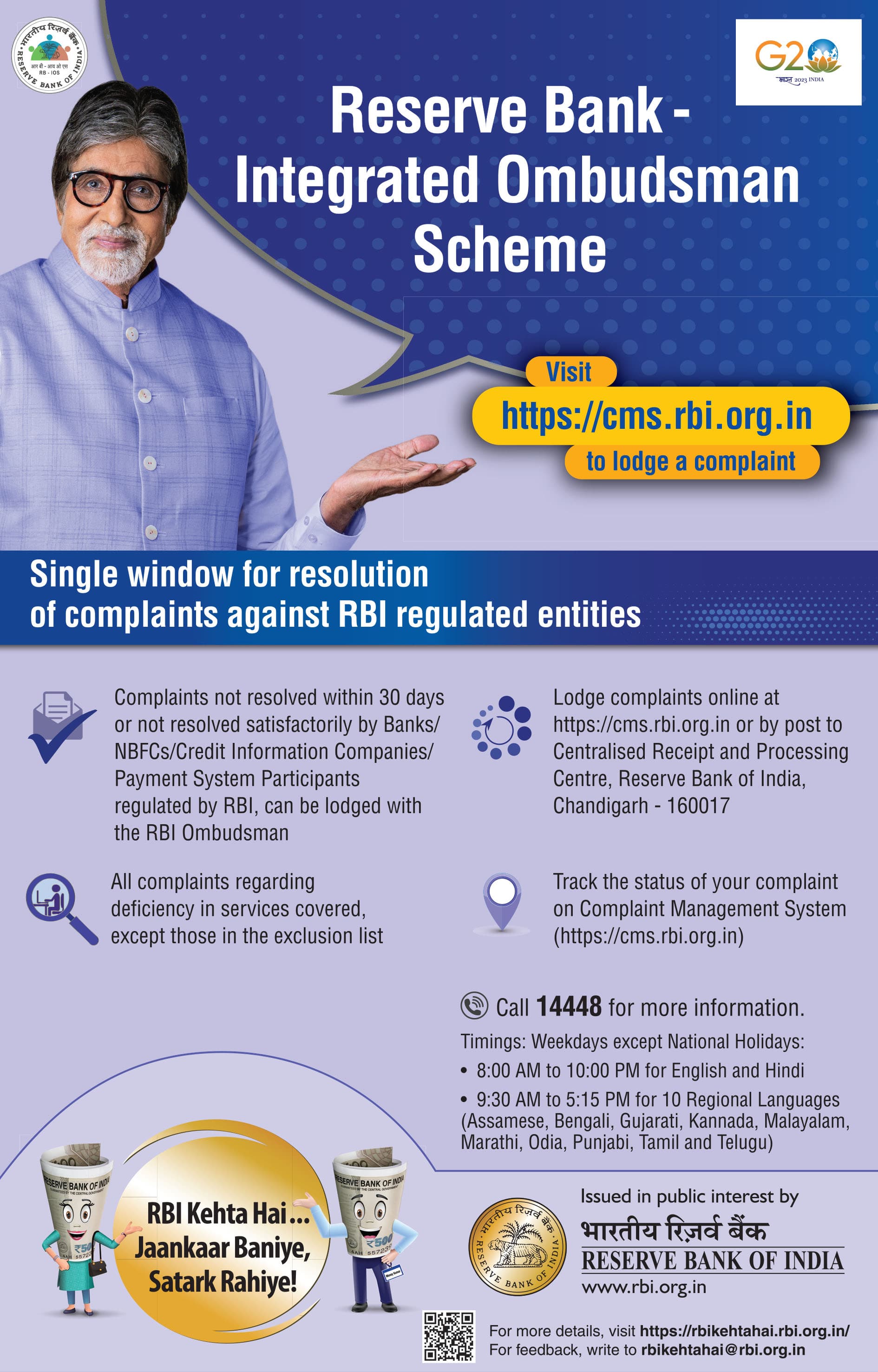 RBI Integrated Ombudsman Scheme – Hindi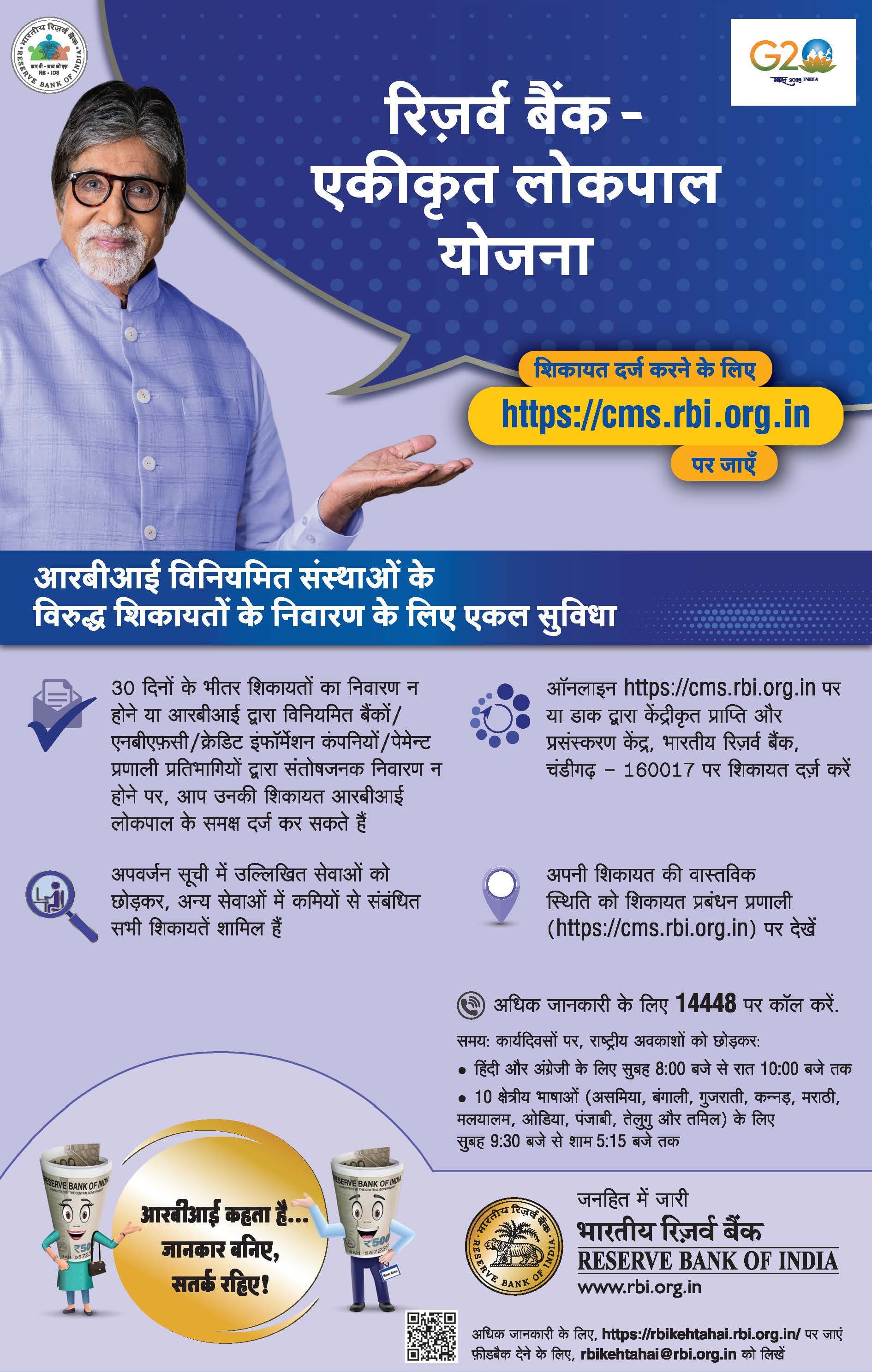 RBI – DICGC awareness on insurance on Deposits"