Russia
Crédit Agricole CIB, present in Russia via Crédit Agricole CIB AO, offers Russian and international companies a broad range of products and services.
Crédit Agricole CIB's strengths 
Utilizing both the local knowledge and strong set-up of its Russian subsidiary Crédit Agricole CIB AO and its global network and strong expertise, Crédit Agricole CIB has become one of the leaders in Russia in
transactional banking by providing comprehensive cash and liquidity management solutions, working capital financing, structured commodity finance, export and trade finance solutions to its Russian and multinational corporate clients;
syndicated bank loans through arrangement and lead role participation in the mid-term loan facilities of various magnitude, including large scale event driven transactions;
project finance and project finance advisory through successful execution of a good number of high profile mandates;
fixed income markets products the scope of which includes treasury, foreign exchange, interest rates, debt capital markets – during the last decade the Bank has succeeded in entering the top 10 Russian DCM houses and top 3 Russian derivative houses in local currency.
Crédit Agricole CIB is also a visible player in Investment Banking in Russia. Based on the joint efforts of its locally based and international teams of professionals with proved competences in various industrial sectors,  the Bank has already executed to date a number of transactions in M&A advisory, Equity, Equity Linked and Equity Brokerage and keeps expanding further its operations in the country.
History and organisation
Crédit Agricole CIB AO was the first foreign bank to obtain its banking license in Russia in December 1991 and today is one of the leading foreign banks in the country. Local teams in in Moscow and Saint-Petersburg have an intimate knowledge of the Russian market, while benefiting from the support of Crédit Agricole CIB's global network and expertise.
International business solutions
Located in Austria, the Crédit Agricole Group International Desk for Central & Eastern Europe assists mid-cap corporate customers of Crédit Agricole with their international operations, by providing expertise on the local environment as well as by securing access to a wide spectrum of banking services abroad.
Contact:
International Desk for Central & Eastern Europe in Austria
CREDIT AGRICOLE GROUP INTERNATIONAL BUSINESS SOLUTIONS
Landstrasser Hauptstrasse 1/2/25,
A-1030 VIENNE
Contacts 
Crédit Agricole CIB AO:
Erik KOEBE, President/Senior Country Officer Russia, Central Asia and Azerbaijan
Tel: +7 495 564 8500
Yuri KOKAEV, Member of the Management Board, Managing Director, Russian Corporate Coverage
Tel: +7 495 564 8426
Oleg SHAPOSHNIKOV, Member of the Management Board, Managing Director, Russian Corporate Coverage
Tel: +7 495 564 8192
Natalia GRISHINA, Member of the Management Board, Head of MNC Coverage
Tel: +7 495 564 8557
Dmitry GORELOV, Member of the Management Board, Head of Legal and Compliance, General Manager of the Moscow branch
Tel: +7 495 564 8533
David RENOUVEL, Head of International Trade & Transaction Banking Division Russia and Central Asia
Tel: +7 495 933 8344
Mikhail MARGOLIN, Member of the Management Board, Chief Risk Officer, Deputy General Manager of the Moscow branch
Tel: +7 495 933 0545
Elena BURDYKINA, Director, Global Investment Banking
Tel: +7 495 564 8177
Serge SAUER, Head of Export & Trade Finance Department
Tel: +7 495 564 8505
Alexander KUBAEVSKY, Director, Treasury Unit
Tel: +7 495 564 8504
Yuri MESHURIS, Director, GMD CIC Sales Unit
Tel: +7 495 564 8519
Luc DABOUDET, Chief Operating Officer
Tel: +7 495 564 8313
Crédit Agricole CIB in Saint-Petersburg
Elena Kiseleva, General Manager
Tel: +7 812 449 1137
Crédit Agricole CIB - Saint Petersburg
Crédit Agricole CIB - Moscow
Crédit Agricole CIB - Saint-Petersbourg
12, Nevsky Prospect
191186, SAINT-PETERSBOURG
Crédit Agricole CIB - Moscou
1-6 Bolshoi Zlatoustinskiy per.
101000, MOSCOU
Our presence in this country
» Crédit Agricole CIB - Moscow
1-6 Bolshoi Zlatoustinskiy per.
101000, MOSCOW
T : + 74 95 564 8500
F : + 74 95 564 8549
» Crédit Agricole CIB - Saint Petersburg
11b Degtyarny pereulok
191144, SAINT PETERSBURG
Russian Federation
Key figures
2 locations since 1991
The word of the SCO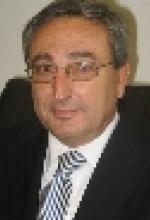 "Crédit Agricole CIB is one of the core banks of leaders in the key economic sectors of Russia. The Bank was present in major recent transactions. Based on this solid foundation, our goal now is to become one of the leaders in Russia in capital markets and investment banking."

Erik Koebe, Senior Country Officer