South Korea
Established in South Korea since 1974, Crédit Agricole CIB in Korea combines global expertise and local knowhow for the benefit of all its customers.
Crédit Agricole CIB's Strengths
Client coverage scope includes: 
Large Korean corporate (Chaebols) and Government Sponsored Entities (GSE) with a global presence and/or looking for global growth drivers; 
Financial Institutions including Securities, Assurance Company, Banks and Asset Managers
Multinational companies and CA Group's clients
Crédit Agricole CIB in Korea provides its clients a comprehensive range of products and services in capital markets, structured finance and corporate banking. It operates under both a Banking and a Securities license through two distinctive entities: 
Crédit Agricole CIB – Seoul Branch  offers leading expertise and a wide range of products:

Financing solutions: Corporate banking, Loan Syndications, Export and trade Finance, Structured Finance 
Foreign Exchange, Interest rates derivatives and Treasury products 
Transaction banking services 
Crédit Agricole Securities Asia Limited – Seoul Branch provides:

Debt Capital Markets 
Fixed Income Investment solutions 
M&A Advisory 
Crédit Agricole CIB is a primary dealer of Korean Treasury Bonds (KTBs). The Bank has also entered into partnership agreement (MOU) with Korean Export Credit Agencies (Ksure and KExim Bank).
History and Organisation
Crédit Agricole CIB in Korea was the first French bank and one of the pioneering foreign banks to open a full-fledged commercial banking branch in Seoul in 1974.
Crédit Agricole Securities Asia Limited – Seoul Branch was set-up in November 2016 following the acquisition of former RBS Securities.
International Business Solutions
Located in Hong Kong, the Crédit Agricole Group International Business Solutions "Asia-Pacific" assists Crédit Agricole's mid-cap corporate customers with their international operations, by providing expertise on the local environment as well as by securing access to a wide spectrum of banking services abroad.
Contact:
Crédit Agricole Group International Business Solutions in Asia-Pacific
30F, Two Pacific Place,
88 Queensway, HONG KONG
Click here for more information
Contacts 
Gérald Massenet, Senior Country Officer
Benoît Fabas, Chief Operating Officer
For further information, please contact: infokorea@ca-cib.com
Crédit Agricole Securities (Asia) Limited - Seoul
21F, Kyobo Bldg.,
1, Jong-ro, Jongro-gu
SEOUL 03154
Crédit Agricole Securities (Asia) Limited - Seoul
21F, Kyobo Bldg.,
1, Jong-ro, Jongro-gu
SEOUL 03154
Crédit Agricole CIB - Seoul Branch
21F, Kyobo Bldg.,
1, Jong-ro, Jongro-gu
SEOUL 03154
Crédit Agricole CIB - Filiale de Séoul
21F, Kyobo Bldg.,
1, Jong-ro, Jongro-gu
SEOUL 03154
Our presence in this market
» Crédit Agricole CIB - Seoul Branch
21F, Kyobo Bldg.,
1, Jong-ro, Jongro-gu
SEOUL 03154
T: + 82 2 3700 9500
F: + 82 2 738 0325
» Crédit Agricole Securities (Asia) Limited - Seoul Branch
21F, Kyobo Bldg.,
1, Jong-ro, Jongro-gu
SEOUL 03154
T: +82 2 3700 3500
F: +82 2 739 8107
THE WORD OF THE SCO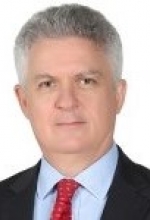 "Present in South Korea since 1974, Crédit Agricole CIB is one of oldest foreign banks in the country. Through its banking and securities branches, our platform covers the financial needs of corporate and institutional clients, both Korean and international. Our Bank is particularly recognised for its cross-border capabilities - trade, investment and access to capital markets - and is also one of the market leaders in sustainable banking."

Gérald Massenet, Senior Country Officer
Key Figures
1 location since 1974