Indonesia
Credit Agricole CIB is present in Indonesia through a Representative Office. Located in Jakarta, the Representative Office is supported by experienced teams around the world, notably in Asia.
In Indonesia, Credit Agricole CIB offers a wide range of products and services in corporate and investment banking to our clients consisting of Indonesian governmental entities, state-owned enterprises, large conglomerates and financial institutions, as well as multinational corporations (MNC).
Crédit Agricole CIB's strengths
With its highly skilled local team which has an in-depth knowledge of the local market, Credit Agricole CIB provides a broad range of financial services and products to meet  its clients' needs in various areas such as Structured Finance (project finance in Energy and Infrastructure, Aviation, Shipping, Telecom and Acquisition Finance), International Trade and Export Finance, Commodity Finance, Corporate Banking, Fixed Income Markets, Bond Issuance and Advisory.
Our Representative Office in Indonesia is fully supported by specialised offshore products teams within Credit Agricole CIB's international network to best serve the inbound and outbound development strategies of our clients.
History and organisation
Credit Agricole CIB's first presence in Indonesia dates back to 1968.
Credit Agricole CIB's Representative Office in Jakarta reports to Credit Agricole CIB's regional headquarter for Asia-Pacific based in Hong Kong, and has access to Credit Agricole group's international network and expertise.
"International Business Solutions by Crédit Agricole Group" in Asia-Pacific:
Based in Hong Kong, the Crédit Agricole Group International Desk, , assists corporate clients - primarily Credit Agricole Group customers (i.e. clients of Crédit Agricole regional banks, LCL, CACIB DRF, Cariparma and other international retail banks) with their Asia-Pacific  operations, by providing them with expertise on the local environment as well as helping  them access to a wide spectrum of banking services.
Contact:
Crédit Agricole Group Liaison Desk in Asia-Pacific
27F, Two Pacific Place,
88 Queensway, HONG KONG
Michel Demuynck
E-mail: michel.demuynck@ca-cib.com 
Contact:
Franck PASSILLIER - Chief Representative 
E-mail : franck.passillier@ca-cib.com
Crédit Agricole CIB Indonesia
World Trade Center 2 – 18th Floor
Jalan Jendral Sudirman Kav 29-31
Jakarta 12920

Crédit Agricole CIB Indonésie
World Trade Center 2 – 18th Floor
Jalan Jendral Sudirman Kav 29-31
Jakarta 12920

Our presence in this market
» Crédit Agricole CIB - Jakarta Representative Office
World Trade Center 2 – 18th Floor
Jalan Jendral Sudirman Kav 29-31
Jakarta 12920
T : +62 21 29522663
F : +62 21 2952 2607
The word of the chief representative: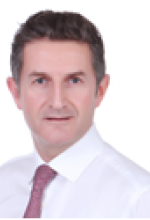 "With an historical presence in Asia and in Indonesia, Crédit Agricole CIB is proud to take part in financing and supporting the development of the Republic of Indonesia which is the leading economy in ASEAN. The recent landmark and strategic financing solutions we provided to our Indonesian clients are testament to Crédit Agricole CIB's contribution to Indonesia's economic growth."
Franck Passillier, Chief Representative
Key figures
1 location since 1968