Hong Kong SAR
In Hong Kong, Crédit Agricole CIB provides its clients with a complete range of capital markets, structured finance and corporate banking solutions and services. Crédit Agricole CIB is also a major player in the fields of equity capital markets and corporate advisory. The Bank focuses on quality services to a selected clientele, mainly comprising large local companies, multinationals, banks and other financial institutions.
Crédit Agricole CIB's Strengths
Specialised coverage teams offer their sectorial expertise to clients in the telecom & media, aviation, shipping, real estate and energy fields.
Crédit Agricole CIB is a world leader in project financing, ranking regularly among the top global financial institutions. Moreover, Crédit Agricole CIB Syndication in Asia is regularly ranked in the top 5 arrangers in the region, underscoring its leading position in the Asia Pacific market. 
In addition to financing, Crédit Agricole CIB is also a leading market player in interest rates, foreign exchange and hedging.
History and Organisation
Crédit Agricole CIB has been one of the oldest banks registered in Hong Kong since 1894. In addition to  supporting its local clients, Crédit Agricole CIB in Hong Kong is also the main structured finance platform for Asia, particularly in the fields of project finance, trade and commodity finance, shipping and aircraft financing. It also maintains close relations with all major export credit agencies and main development banks.
In capital markets, Crédit Agricole CIB is also the regional platform for sales and trading activities of standard and structured market products for corporate financial institution and large issuers.
International Business Solutions 
Located in Hong Kong, the Crédit Agricole Group International Business Solutions "Asia-Pacific" assists mid-cap corporate customers of Crédit Agricole and LCL with their international operations, by providing expertise on the local environment as well as by securing access to a wide spectrum of banking services abroad.
Contact:
Crédit Agricole Group International Business Solutions in Asia-Pacific
30F, Two Pacific Place,
88 Queensway, HONG KONG
Click here for more information
Contacts
Edouard O'Neill, Chief Executive Officer
Olivier Venencie, Chief Operating Officer
For further information, please contact: communications-apac@ca-cib.com
Financial documents
Crédit Agricole Asia Shipfinance Limited - Hong Kong
Crédit Agricole CIB - Hong Kong
27/F Two Pacific Place
88 Queensway, HONG KONG
Crédit Agricole Asia Shipfinance Limited - Hong Kong
30th Floor
Two Pacific Place
88 Queensway, HONG KONG
Crédit Agricole CIB - Hong Kong
27/F Two Pacific Place
88 Queensway, HONG KONG
Our presence in this market
» Crédit Agricole CIB - Hong Kong Branch
27/F Two Pacific Place
88 Queensway, HONG KONG
T : + 852 2826 7333
F : + 852 2826 1270
Crédit Agricole Securities (Asia) Limited - Hong Kong Branch
30th Floor
Two Pacific Place
88 Queensway, HONG KONG
T : + 852 2826 7333
F : + 852 2826 1270
Crédit Agricole Asia Shipfinance Limited - Hong Kong Branch
30th Floor
Two Pacific Place
88 Queensway, HONG KONG
T : + 852 2848 9990
F : + 852 2868 1448
THE WORD OF THE CEO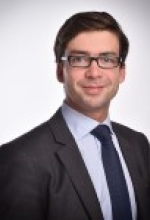 "Established in 1894, Crédit Agricole CIB is one of the oldest banks in Hong Kong. As our hub for the Asia-Pacific region, our Hong Kong branch is a strong and profitable franchise through which we support clients leveraging our strengths particularly in sustainable banking, real assets financing and sectors expertise – which differentiates ourselves from others in an extremely competitive banking environment."
Edouard O'Neill, Chief Executive Officer
Key Figures
1 location since 1894