One-stop shop approach to supporting Taiwan's offshore wind farm ambition
The Zhong Neng (Zone 29) project is the first offshore wind farm in Taiwan with a local lead sponsor and the first involving a green swap, which Crédit Agricole CIB has supported in multiple ways.

As part of Taiwan's ambition to power new Taiwanese households, the Zhong Neng (Zone 29) 298-megawatt offshore wind farm is of strategic importance for promoting local investment and supply chain capabilities in the sector. It was financed via a TWN 45.2 billion green loan sponsored by China Steel Corporation (51%) and Copenhagen Infrastructure IV (49%), a fund managed by Copenhagen Infrastructure Partners (CIP), with Crédit Agricole CIB acting as Mandated Lead Arranger. This is the first closing of an offshore wind farm project in Taiwan with a local lead sponsor, China Steel Corporation, which is also a state-owned enterprise.
The transaction also marks the first green swap for an offshore wind farm in Taiwan, with Crédit Agricole CIB acting as Sole Hedge Coordinator. This exclusive role was assigned in recognition of our support to the sponsors in a transaction dominated by local banks, our extensive cross-selling efforts and our expertise in Taiwan's global markets. After executing 40% of the 10-year TWD Interest Rate Swap (IRS) as Joint Execution Bank, we managed the novation of the full swap to more than 10 banks and the conversion of 25% into a green swap.
Demonstrating ability to provide sustainable banking solutions across a wide range of financial products and integrating a green element into all aspects of the transaction, we also acted as Advisor and Guarantor on the TWD 2 billion green performance bond for Sing Da Marine Structure and the TWD 400 million sustainability-linked green performance bond for CTCI, in their capacity as project suppliers.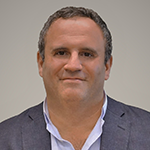 "The hedging execution was an important milestone of the Zhong Neng offshore wind transaction, in which Crédit Agricole CIB was mandated as Hedging Coordinator role. Our long lasting and trusted relationship with the sponsors – China Steel and CIP coupled with our strong presence and understanding of the dynamic of the TWD rate market lead to a seamless hedging market execution and a smooth post trade coordination process for the novation part with the local banking partners."
Benjamin Lamberg, CEO Crédit Agricole CIB Taipei Branch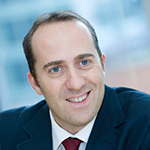 "Crédit Agricole CIB is a trusted and strong player in the FX and Rates hedging activities for Taiwan's wind farm projects. Zhong Neng success is a testimony of our long standing market presence in Taipei and the expertise of our local teams. Innovating with a green IRS is in Crédit Agricole CIB DNA. We have been at the forefront of the green derivatives development in APAC, delivering the first sustainability-linked IRS in 2020 (The Banker 2021, APAC Sustainable Finance Deal of the Year)."
François Fauveau, Head of Structured Finance Corporate Sales, Asia-Pacific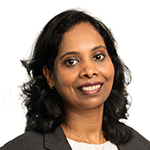 "Zhong Neng has been a significant milestone in solidifying Crédit Agricole CIB's leadership position in energy transition. Crédit Agricole CIB has established a strong presence in the offshore wind industry in Taiwan and is building on this success in Japan and Korea, the next key regions for offshore wind in Asia."
Anita Bharathidasan, Executive Director, Energy & Infrastructure Group Asia