Crédit Agricole CIB recognised as ESG Financing House of the Year 2021 at the IFR Awards 2021
Crédit Agricole CIB was recognised as ESG Financing House of the Year & Asia's ESG House of the Year in the 2021 IFR Awards, among the most highly regarded in the banking and capital markets industry.
ESG Financing House of the Year 2021

"A top-tier global player and innovator in labelled bonds and loans, as well as a pioneer in emerging fields like ESG derivatives and sustainability-linked securitisation" is the introduction of IFR's write up.
In an increasingly competitive market, this is the sixth year that Crédit Agricole CIB is recognised – a truly exceptional result. We continue to be strongly engaged in developing the products and services to support our clients and enable sustainable change.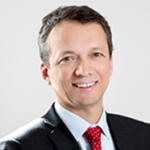 "This award crowns the teams' hard work and demonstrate the strong willingness of all our business lines to develop sustainable finance instruments. We thank our clients and partners for their trust, as we continue to work together to develop financial tools to help the transition towards a more sustainable economy."
Tanguy Claquin, Global Head of Sustainability
Asia's ESG House of the Year 2021
Asia saw plenty of variation in the ESG bond and loan spaces this year and Crédit Agricole CIB was behind many of the new developments bringing tailor-made solutions for its clients. Walking the talk of its ambition to serve the interest of its customers and society, the Bank has put in place a well-defined strategy to support organisations and companies across industries to help and guide them on the road towards energy transition, which earned the Bank IFR Asia's ESG House of the Year award for the second time since 2019.
"Crédit Agricole CIB stood out in the field for the breadth and quality of its ESG offering this year, even as more banks ploughed in extra resources," IFR stated in its write-up.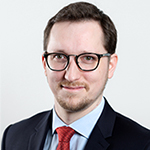 "This is a great achievement for Crédit Agricole CIB in the region. It validates our strategy of promoting sustainable finance with high standards to all our clients."
Antoine Rose, Head of Sustainable Banking, Asia-Pacific and Middle East
 
Our Asia-Pacific franchise is committed to continuously strengthening our green expertise through innovation, while maintaining our principles and aligning with the tough disclosure requirements in Europe.
Involvement in our client's winning transactions
We are also very proud to have supported our clients in the following winning categories:
At the global IFR Awards 2021 in the categories:

Sustainable Bond: awarded to the European Union's €12bn 15-year green bond, on which Crédit Agricole CIB acted as Lead Manager. Read the write-up here.
Yankee Bond: awarded to AerCap's US$21bn nine-tranche bond, on which we acted as a bookrunner. Read the write-up here.
North America Loan: US$15.5bn revolving credit facilities, for which we were Lead Sustainability Structuring Agent, Joint Lead Arranger, Joint Bookrunner, and Co-Syndication Agent. Read the write-up here.
 

At the IFR Asia Awards 2021: 

Renminbi Bond of the Year won by Shenzhen for its Rmb5bn three-tranche Dim Sum bond transaction, on which we acted as a joint lead manager and joint bookrunner.