Crédit Agricole CIB innovates, bringing the first green interest rate swaps to the Asia-Pacific capital markets
Crédit Agricole CIB arranged a combined HKD590 million inaugural green interest rate swaps for Goodman Interlink Limited managed by Goodman, a leading global logistics property group.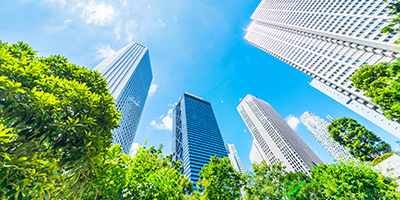 This landmark transaction marked the first green swaps in Asia-Pacific reaffirming Crédit Agricole CIB's global leading and innovative position in green and sustainable finance. It also demonstrated the Bank's strong track record in providing logistics financings in Hong Kong.
Crédit Agricole CIB worked hand-in-hand with Goodman in designing a sustainable swap solution. This  innovative  solution  was adding  a green feature in the hedge wherein the preferential  fixed rate paid by the borrower was linked to the underlying facility's green classification. Borrower's fixed rate steps up to non-preferential if the Green Condition fails.
Specifically, the Green Condition is satisfied as long as both below requirements are met. Facility maintains:
Silver Certificate from the U.S. Leadership in Energy and Environmental Design (LEED), the most widely used green building rating system in the world, and 
Gold Certificate of the Building Environmental Assessment Method (BEAM) from the BEAM Society Limited, an organization specialising in green certification for Hong Kong buildings. 
"Sustainable finance is part of Crédit Agricole CIB's DNA. Our bankers provide innovative hedging solution, tailor-made for the unique requirement of our clients and their industries. From being a market leader in the sustainability bond universe, Crédit Agricole CIB is now developing new derivatives complementing a global sustainable financial offer." 
Dominique Blanchard, Regional Head of Global Markets for Asia-Pacific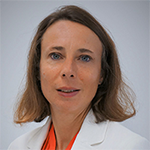 "Crédit Agricole CIB is very pleased to support Goodman Interlink Limited on their commitment to sustainability by developing innovative green structures and closing the first green swaps together. It is a testimony to Goodman's clear vision to create green assets and of our Bank's innovation and structuring capabilities to develop green financial products."
Dominique Duval, Head of Sustainable Banking for Asia-Pacific