Vena Energy issues Singapore's first ever corporate USD green bond
Crédit Agricole CIB acted as a Joint Global Coordinator, Joint Lead Manager and Joint Green Structuring Advisor on Vena Energy's inaugural green bond.

On 19th February, 2020, Vena Energy, one of Asia-Pacific's leading independent power producers, issued a $325 million 5-year green bond and became the first Singapore-based company to issue green bonds in US dollars. Rated BBB- by Standard & Poor's and listed on the Singapore Exchange, the green bond was issued under Vena Energy's newly established Euro Medium Terms Notes (EMTN) programme and Green Financing Framework.
With this issuance, the power producer aims to refinance existing corporate loans for the development, construction, and operation of eligible green projects in line with the Framework. And attract green investors who want to participate in financing renewable energy assets and fuel the transition to a low-carbon economy.
Crédit Agricole CIB acted as a Joint Global Coordinator, Joint Lead Manager and Joint Green Structuring Advisor on this transaction. Its success attests to the Bank's leading position in the green bond market – orderbooks were supported by numerous high-quality green European real money accounts. It will also allow the Bank to reach out to other Asian Corporates who are looking to issue green or sustainability bonds.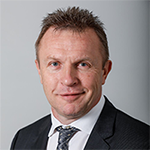 "This inaugural Green Bond reaffirms Crédit Agricole CIB's role to pioneer sustainable banking in the Asia-Pacific region while demonstrating our support towards renewable energy. The successful completion of this transaction is underpinned by the collaborative efforts across our business lines."
Jean-Pierre Michalowski, Senior Country Officer for Singapore
"We are very honoured to be involved in the first ever corporate USD Green Bond issuance from a Singapore-headquartered company. The dialogues with a large number of European investors during the roadshow was paramount to the closing of this deal and it is reflected by the numerous European Green investors. We believe this is a watershed moment for Asia as Vena Energy marks the beginning of a green bond wave."
Ravi Nichani Executive Director, Debt Origination & Advisory, Asia-Pacific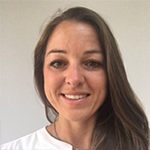 "Crédit Agricole CIB is proud to have assisted such a high quality corporate in their sustainable finance journey; this landmark transaction demonstrates our Bank's capabilities in structuring best in class Green Financing Frameworks and our ability to connect clients to the global wallet of investors who are increasingly hungry for sustainable / green finance investment opportunities. This market continues to outstrip growth predictions, but a constant factor remains – Crédit Agricole CIB is excited to partner with clients globally to assist them in their journey."
Victoria Land, Director, Sustainable Banking
For more information, see Vena Energy's press release.