Structuring and financing BlackRock Alternatives' Climate Infrastructure solar portfolio in Taiwan
BlackRock Alternatives' Climate Infrastructure secures a NTD 3,9 billion (~$125 million) financing for an 82 MW solar portfolio, with the capacity to be upsized to NTD 10 billion (~$320 million).

This solar portfolio is owned by a private fund managed by the world's largest asset management firm BlackRock, through its Alternatives' Climate Infrastructure business via the fund's wholly owned subsidiary New Green Power, a solar developer and operator in Taiwan. 
It aggregates over 100 projects and sub-projects held by a number of operating companies, spanning ground-mounted, floating and rooftop technologies and contracted via 20-year feed-in-tariffs with the state-owned utility Taipower.
 
Aligned with the Green Loan Principles (2021), the debt facilities have been structured with a 6-year green loan facility, which received a positive second party opinion from DNV GL, an independent expert in assurance and risk management. Crédit Agricole CIB acted as Green Loan Coordinator, Mandated Lead Arranger and Hedge Provider.
 
The financing structure adopts an innovative uncommitted accordion facility up to NTD 7.5 billion (~$244 million), providing extra funding to support New Green Power's growth pipeline. It also unlocks new opportunities for the Bank.
 
With this transaction, we once again demonstrated our leading position and expertise as a financier of the renewable sector in Taiwan, while paving the way for further opportunities with BlackRock Alternatives' Climate Infrastructure, as they continue to expand in the energy transition in Asia-Pacific.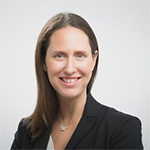 "We are delighted to have supported BlackRock Alternatives' Climate Infrastructure and New Green Power for this landmark transaction and to have helped them structure an innovative financing that will pave the way for new exciting opportunities for our Energy & Infrastructure Group (EIG) franchise in Asia-Pacific." Carine Galtier, Executive Director, EIG Asia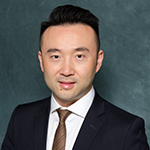 "Thanks to the collaboration with the deal team, we are so excited to have closed Crédit Agricole CIB's first lending project for our client BlackRock Alternatives' Climate Infrastructure in Asia. The client is committed to increasing its investments in APAC via its dedicated renewables and energy transition strategies. The small step positioned the Bank to participate in BlackRock Alternatives' Climate Infrastructure regional ambition across energy and infrastructure and tech, media and telecom projects." Luyi Shen, Head of Funds Coverage, Hong Kong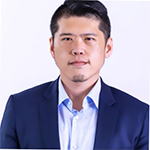 "The successful closing demonstrates the continuing appetite for investment in the renewable sector, and the innovative new financing features recently introduced mark the further evolution of the Taiwan market. This milestone has once again proven the seamless cooperation between various teams within Crédit Agricole CIB." Ben Lu, Coverage Senior Relationship Manager, Taipei Branch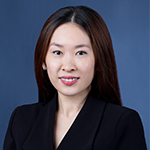 "Crédit Agricole CIB is fully dedicated to supporting our clients in energy transition and leading a net-zero future. We are proud to be the Green Loan Coordinator for this landmark transaction which can be the benchmark for many more to come."  Carmen Tsang, Head of Sustainable Banking, Greater China