Preparing young IT professionals with the Singapore Financial Associate Management Scheme (FAMS)
Last October, Crédit Agricole CIB joined the FAMS to support Singapore's youth talent development initiatives. To celebrate this one-year anniversary, let's hear from three IT trainees!

In October 2020, Crédit Agricole CIB joined the Singapore Financial Associate Management Scheme (FAMS) to support the government's youth talent development initiatives.
Under the Financial Associate Management Scheme (FAMS), the Bank created the "Butterfly Programme", a two-year traineeship offering personalised learning tailored to the role fresh graduates are considering, while enhancing individual capabilities. During their traineeship, fresh graduates are provided with all-rounded training in job-specific areas to deepen their software engineering skills and financial knowledge.
Since the inception of the "Butterfly Programme", the Bank has hosted 45 trainees over three sessions. Let's hear the stories of three of our trainees who talk about why they chose Crédit Agricole CIB and how they feel about the "Butterfly programme".
Yong Hao Febrin Lee's traineeship in Risk Finance IT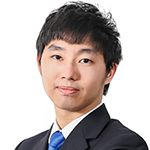 "As a millennial, I want to work for an organisation that believes in investing in graduates and knows the responsibility of going green. Crédit Agricole CIB met my requirements and I am truly honoured to have been given the opportunity to work for this Bank. The experience so far has been very positive, I have gained knowledge and made valuable friends. The trainers have been sharing their own experiences and checked our progress, making the training more engaging. I look forward to meeting them all soon."
Sam Lim's traineeship in Capital Market IT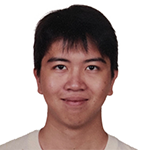 "There aren't many graduate programmes and joining an international bank with a strong global presence is a great exposure, which really yields the best value from Singapore as the Southeast Asia's business hotspot. I was surprised to learn that CACIB is one of the pioneers in green finance. This is very important to me as I do believe in sustainable development; I am currently contributing ideas to reduce plastic bag use in supermarkets to the relevant statutory board. The Butterfly coordinators handled the integration process very well, so we were able to seamlessly transition to working from home after the first week. A lot of efforts has clearly gone to the planning and quality of our training."
Joseph Chan's traineeship in Corporate IT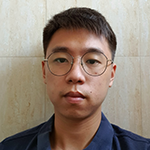 "I pursued data science and machine learning algorithms at university, but it was not easy to find a job in data science as an undergraduate. Thus, I worked as a software developer for a year, until a friend informed me of an opening for a machine learning position through the Crédit Agricole CIB's Butterfly Programme. The structured learning programme and the mentorship system gave me confidence that I would be able to develop my skills and gain more knowledge about how data science is applied in a large industry like banking. The induction week had plenty of activities that allowed us to get to know the other new hires."
Interested in joining our Butterfly Programme?
See the available job offers below: