Launch of the first Sustainability-Linked Bond for Enel
Crédit Agricole CIB was a joint bookrunner on behalf of Enel for the first-ever issue of a Sustainability-Linked Bond on the market.
What is a Sustainability-Linked Bond? 
Since 2013, the green bond market, designed for the purpose of earmarking funds raised for projects and investments with a specific environmental objective, has grown exponentially. At the same time, the market for sustainable loans has also been growing strongly over the past two years, particularly via "Sustainability-linked loans" in which the level of the margin is indexed to the borrower's accomplishment of their own sustainable development objectives. 
As a new product on the "green debt" market, the Sustainability-Linked Bond is a non-earmarked standard bond issue whose financing cost may be increased in the event of failure to achieve a sustainable performance objective. This structure provides an opportunity for actors, including those with a high carbon footprint, to dedicate themselves more to their sustainable development strategies.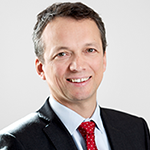 "This innovation combines two major advantages: great simplicity and the possibility of creating a Sustainability-Linked Bond for issuers in all sectors,"
Tanguy Claquin, Global Head of the Sustainable Banking team
A first successful issue for the Enel Group
The Italian energy group Enel has issued a $1.5 billion five-year bond with a 2.650% coupon. This rate is subject to the energy company's strategy of having at least 55% of its installed capacity in renewable energy sources by 2021. If the 55% goal is not reached by 31 December 2021, the coupon will be increased by +25bps until the bond matures. 
This bond issue, which will be used for the Enel Group's general corporate purposes, is an integral part of its strategy, in line with the UN's Sustainable Development Goals.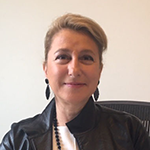 "Enel is strongly committed to green and sustainability since a long time. This transaction is the result of a deep work done by the company to promote those concepts not only as their own core business engagement but also with the view to achieve a flexible financial instrument affordable by corporates willing to state the same commitment.  It has been a remarkable achievement which combines the constant Enel's research of innovation towards sustainability and the top tier role of Crédit Agricole CIB in this area." 
Francesca Benucci, Senior Banker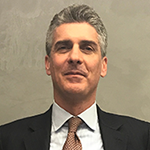 "Enel is a very sophisticated bond issuer and this transaction reaffirms their ability to challenge conventions and deliver innovative financing solutions. We think this deal truly opens a new chapter in the history of global capital markets and sets a precedent others will be keen to replicate." 
Gianmarco Viglizzo , Debt Capital Markets