Join our Global Markets Internship Programmes in Hong Kong
Crédit Agricole CIB's Internship Programmes is an exciting career gateway into our global markets activities and its Hong Kong trading floor.

Apply now for the Global Markets Internship Programmes 2023
These programmes are open to local and international students, who are willing to immerse themselves in the day-to-day activities of our dealing room while taking the opportunity to explore different desks: Sales, Trading, Structuring and Research etc.
Application Period: September 1 – October 31, 2022 
2023 Programmes: 
Successful interns will be offered a 2-year Graduate Analyst position in our Hong Kong branch, with four 6-month rotations in different teams, upon completion of their studies.
As our best ambassadors, we give our interns 2022 the floor to share their experience with you.
A hands-on rotational path to dive into the global markets products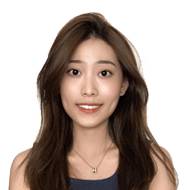 "This invaluable programme has been an extremely rewarding experience and has given me a taste of global markets by studying several products and exploring different desks." Chloe, The University of Hong Kong (HKU)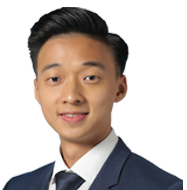 "The flat structure of the dealing room makes it easy for juniors to approach managers and learn about their expertise and experience." Joseph, The Hong Kong University of Sciences and Technology (HKUST)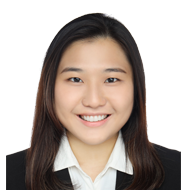 "From day one, we were able to immerse fully in the dynamic dealing room, surrounded by colleagues who are industry leaders in their roles. This has been a real eye-opener and an opportunity to garner deeper insight into the business from a high-level perspective." Sherry, London School of Economics (LSE)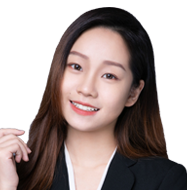 "I rotated to solution, foreign exchange & rates sales, where I experienced both the non-flow and flow dynamics. I learned about client segments, structured products and the fixed income market, especially the cross currency area, by making research, analysis and presentation on the market macroeconomic environment, onshore and offshore Chinese bond yield and Singapore's monetary policy." Kelly, The University of Hong Kong (HKU)
A career head-start through skill acquisition and connection
"Although the learning curve is steep, it has been a fruitful and rewarding journey. I like Crédit Agricole CIB's friendly culture, where colleagues are always willing to nurture juniors. There is plenty of room for juniors to grow as long as we are willing to take up the responsibility. The more we give, the more we take!" Joseph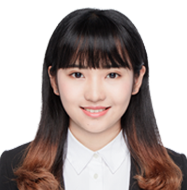 "The interpersonal skills learned are an invaluable treasure! What I value the most is the supportive environment where all my colleagues were willing to guide me. I benefited a lot from shadowing people from different departments to understand their daily work, the training workshops and the final group project." Nicole, The Hong Kong University of Sciences and Technology (HKUST)
"Spending five weeks at the emerging markets research desk, under the guidance of people who are willing to share, has sharpened my analytical skills and will definitely help me become better at sales." Chloe
"My favourite part was the luncheon sessions where we got to hear from senior executives such as macro sales, structuring or debt capital markets experts. I am also particularly grateful for their honest and heartfelt career advice." Sherry
To be part of this exciting journey, apply now!
We look forward to welcoming you onboard.