Germany issues a €6.5 billion inaugural green bond
On 2 September 2020, the Federal Republic of Germany issued its first-ever green bond, for an amount of €6.5 billion and with a 10-year maturity.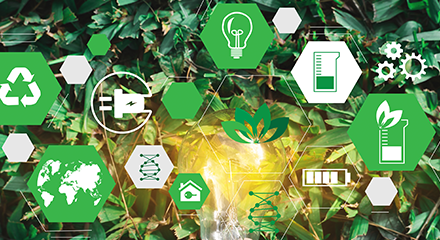 With an order book of €33 billion, the inaugural issue has proven a success for Germany, which now accounts for 10% of the sovereign green bonds in circulation.
Crédit Agricole CIB contributed to this historic transaction as joint bookrunner and also acted as the sole structuring advisor on Germany's Green Bond programme, published in August 2020.
The transaction stands apart through its innovative "twin bond" approach, combining the issue of both a conventional bond and a green bond with the same maturity and coupon.
The approach enables the German Finance Agency to respond to investor demand for green bonds benefiting from the highest liquidity in the secondary market, and also to build a complete benchmark green yield curve in short order. Germany's ambition with this strategy is to broaden the investor base in the Green Bond market.
The proceeds raised by Germany's Green Bonds will be used to finance the country's ambitious climate and environment strategy, which includes the commitment to carbon neutrality by 2050.
The participation of Crédit Agricole CIB, as the sole structuring advisor of Germany for this highly visible transaction, spectacularly illustrates the Group's leadership in sustainable financing.

"The combination of a thorough framework and an innovative twin bond approach has allowed Germany to open a new universe, where sovereign and large issuers will be able to quickly build their green bond curve. Germany fulfils the investors' demand for flexibility and liquidity in the Green Bond market. This is a historic moment in our market."
Tanguy Claquin, Global Head of Sustainable Banking