Egypt issues the first ever sovereign green bond in the Middle-East & North Africa region
Crédit Agricole CIB assisted Egypt in issuing its very first green bond as Joint Structuring Advisor and Joint Bookrunner.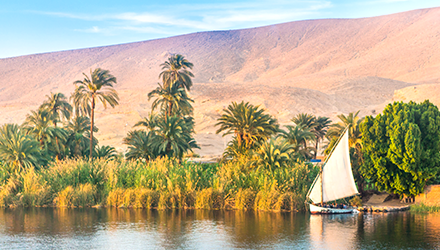 On September 29th, 2020, the Arab Republic of Egypt priced its inaugural green bond, a USD 750 million Rule 144A/Regulation S USD benchmark green bond offering with a 5-year tenor.
This emblematic transaction allowed the Arab Republic of Egypt to become the first sovereign from the Middle-East & North Africa (MENA) region to issue a green bond demonstrating its leadership in developing Sustainable Finance in the region.
This green bond is aligned with the best market practices which could pave the way for other issuers in the region.
It is also the first time that Crédit Agricole CIB has been involved in a bond mandate for Egypt. 
The background to the transaction was to exhibit Egypt's commitment to the United Nations' Sustainable Development Goals and align it with the three dimensions of sustainable development: economic, social and environmental in its Sustainable Development Strategy Egypt Vision 2030.  The development of the framework was led by the Ministry of Finance in co-ordination with various Ministries.
Crédit Agricole CIB acted as Joint Structuring Advisor, with HSBC, for the Green Financing Framework which took several months to establish, as well as Joint Bookrunner alongside Citibank and Deutsche Bank for the transaction.
Egypt has a total portfolio of eligible green projects of USD 1.9bn, of which approximately 16% is renewable energy, 19% clean transportation, 26% sustainable water and wastewater management and 39% pollution prevention and control. Vigeo Eiris independently reviewed the framework and assessed it to be in line with Egypt's strategic sustainability priorities.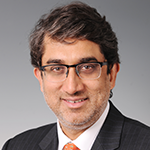 "As the first sovereign issuing a green bond in the MENA region, Egypt signals its commitment to sustainability and its leadership in this space. To be involved in such a prestigious and franchise enhancing transaction is testimony to the all hard work that went into this trade from all the various teams involved including our partners on the ground in Egypt."
Atul Sodhi, Global Head of Debt Capital Markets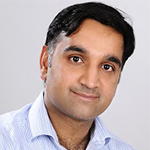 «This is an unprecedented transaction being the first sovereign green bond in the MENA region and the first time Crédit Agricole CIB is leading a bond for the Arab Republic of Egypt. This is a trade that will have significant franchise value with other sovereigns in the MENA region that are currently exploring Sustainability as part of their Vision Plans."
Abrar Hussain, Head of Debt Capital Markets for MENA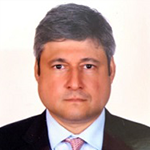 "We are very pleased to have advised Ministry of Finance, Arab Republic of Egypt on the green bond transaction. We believe that increasingly, leading economies in MENA will solicit the Bank for advice on integrating Sustainability into their economic, budgetary and capital raising plans."
Khurram Rahman Khan, Senior Banker