COVID-19: launch of a crowdfunding campaign to support the Italian Red Cross
Crédit Agricole Italia launches a crowdfunding campaign to support the Red Cross with an initial donation of €1 million from all the Group's entities in Italy.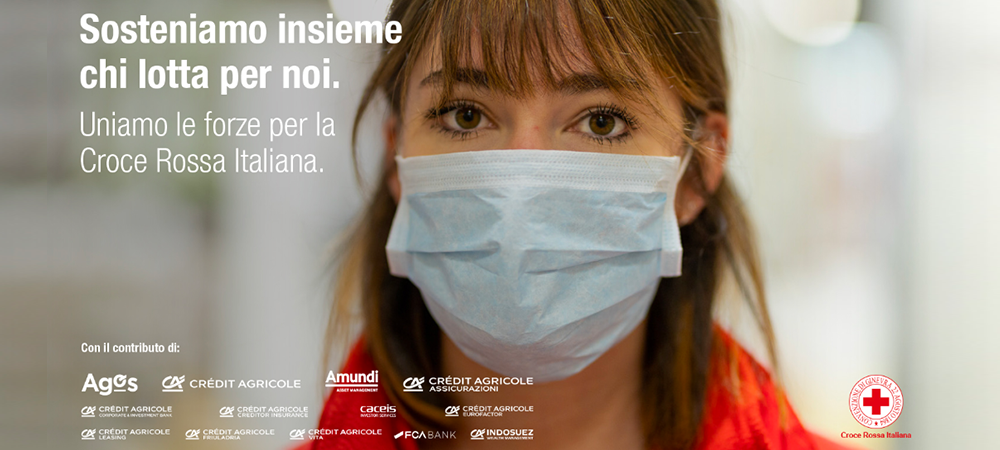 At the end of March, the Crédit Agricole Group entities in Italy, including the Crédit Agricole CIB branch in Milan, donated €1 million to the Italian Red Cross to set up a field hospital and purchase ambulances and special vehicles for emergency transportation.
This fundraising was carried out on the CrowdForLife platform provided by Crédit Agricole Italia, which is now open to the public. The additional amount collected will be used by the Red Cross to buy equipment dedicated to helping volunteers as part of home assistance. 
You would like to make an individual donation? Go to: www.ca-crowdforlife.it
Since the start of the health crisis in Italy, several of the Group's entities based in the country have also provided financial support to hospitals and associations in the health sector, bringing the total contribution to more than 2 million euros.
For more information on this initiative, read the press release below: