The 180MW Changhua Floating Solar Project in Taiwan reaches financial closure
Crédit Agricole CIB acted as Financial Advisor, Technical and Modelling bank in one of the largest ever floating solar projects, and the first one to raise non-recourse financing.

The project, which is already under construction and scheduled for completion by the end of 2020, will supply electricity to the Taiwan Power Company, a company that aims to provide stable and eco-friendly power at a reasonable cost to support economic and social development in Taiwan, for a term of 20 years.
Crédit Agricole CIB was first approached by the client in Q3 2018, and entered into a formal mandate letter on August 27, 2019. This floating solar project reached financial closure on April 9th, 2020 and will be financed through a non-recourse financing with a total debt size of NT$ 7.2 billion (US$ 240 million).
This 180MW Floating Solar Project is owned by Chenya Energy, a Taiwanese company focused in medium-scale solar PV power plants in Taiwan. Chenya Energy was acquired by I Squared Capital (ISQ), an independent global infrastructure investment firm and an important client of the Bank, in 2017. Marubeni, one of the leading Japanese trading and investment houses which is also a prime client of the Bank, entered into a sales and purchase agreement with ISQ for the acquisition of 100% of the Chenya Energy's shares in February 2020. 
This transaction demonstrates Crédit Agricole CIB's position as a leading sustainable bank in Asia, and strengthens our relationship with ISQ and Marubeni. Being the Technical Bank of the transaction, Crédit Agricole CIB was able to evaluate the challenges of this new application of existing technologies, given its unique location in an intertidal zone on the coast of Changhua county in Taiwan, on behalf of the lending bank group, during the due diligence process. This reinforces our experience in the renewable sector and develops our expertise on the technical challenges of this growing floating solar sector.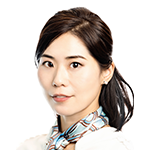 "Crédit Agricole CIB played a leading role in advising and structuring the financing for this innovative technology and successfully brought in a group of international and local banks to provide the financing. The technical expertise that we developed will be invaluable in supporting this new and growing sector of the renewables market."
Gloria Yu, Director, Energy & Infrastructure Group, Asia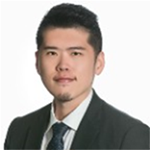 "We are very pleased to be part of the largest floating solar project in Taiwan. Crédit Agricole CIB is gaining floating solar expertise to be leveraged in other regions and further establishes its Green Finance footprint in Taiwan. The floating technology is innovative and offers the solution for scarce land resources seen in ground-mounted PV space. We are proud that we have gone through all the process!"
Ben Lu, Director, Global Coverage and Investment Banking, Taiwan