Bank of China issues Asia's very first blue bonds
Bank of China's blue bonds, for which we acted as Joint Global Coordinator, will finance marine-related green projects across various domestic and overseas markets.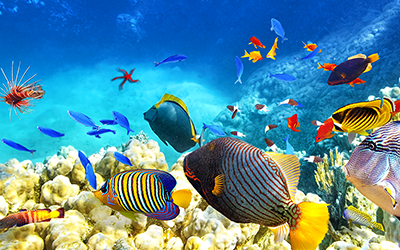 An innovative financing instrument, blue bonds enable to raise funds to finance marine and ocean-based projects that have positive environmental, economic and climate benefits.
Bank of China announced Asia's inaugural blue bonds, totaling USD 942.50 million equivalent, which are also the first self-labelled international blue bonds issued by a commercial bank.
This dual-currency transaction was priced through Bank of China's Macau branch for the CNH tranche and Paris branch for the USD tranche. 
Crédit Agricole CIB was a Joint Global Coordinator of the proposed offerings and provided green advisory throughout the deal structuring stage including the selection of projects, setting up the thematic messages and crafting the relevant parts on investor communication materials. 
Aligned with the ICMA's Green Bond Principles and issued out of Bank of China's Sustainability Series Bonds Management Statement, proceeds of these blue bonds will be used to boost the expansion of sustainable blue economy through marine-related green projects across various domestic and overseas markets including but not limited to offshore renewable energy and wastewater treatment. 
This is the result of Bank of China's timely response to the Chinese Government's emerging policy focus on the blue economy promotion, which was stressed as a highlighted national developmental priority in the 2019 and 2020 in China's Government Work Reports. In January 2020, the China Banking and Insurance Regulatory Commission (CBIRC) stipulated stakeholders to explore innovative green financial products including blue bonds in order to support development of low-carbon and circular economies and to mitigate pollution problems.
As it acts in favour of green economy, Crédit Agricole CIB is strongly engaged to foster a sustainable blue economy which is a vital topic for the global communities from both economic and sustainability perspectives. Ocean offers a significant share of world population with jobs and food and are important means of transport for over 80% of world trade, generating an approximately 5% of the total global GDP.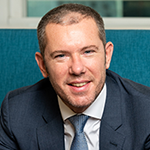 Bank of China is one of the most innovative issuers in the region. We have arranged a series of Belt and Road themed bonds, the first SOFR-linked USD bonds in Asia and the first social bonds in response to the Covid-19 in the world for this client. Bank of China's blue bond debut is ground-breaking and has led the way for peers. We are looking forward to advising more Asie-Pacific issuers in deal structuring and financial innovation aspects." 
Christophe Crétot, Head of Debt Origination and Advisory for Asia-Pacific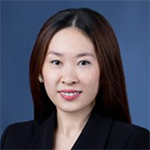 "The Sustainable Banking team is pleased to have provided our expertise in sustainable and green finance to Bank of China throughout its many ground-breaking sustainability series bond issuances. This inaugural blue bond not only sets a new benchmark for the market, but also sends a message on the importance to protect our precious ocean and marine resources."
Carmen Tsang, Vice-President, Sustainable Banking Asia-Pacific