TEESS closes a US$80M non-recourse financing for a 170 MW solar portfolio in China
Industry milestone with the first green loan in China: TEESS closes a US$80M non-recourse financing with BNP Paribas, Société Générale, Natixis and Crédit Agricole CIB for a 170 MW solar portfolio.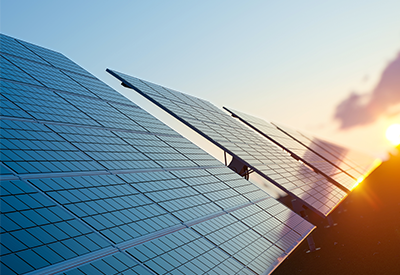 TEESS, a 50/50 joint venture company established by TotalEnergies and Envision, has reached financial close of a first part of a total US$80 million non-recourse debt for a 170 megawatts (MW) solar portfolio in China. 
This financing saw a few "first" in the market: the first international non-recourse project financing in China's renewable sector; the first green financing project in the country's Industrial & Commercial (I&C) solar industry; and the first to be certified by a third party, Sustainalytics, the world's leading environmental, social and corporate governance (ESG) rating company.
This is also TotalEnergies' first project financing for renewable energy in mainland China as well as Crédit Agricole CIB's first renewables financing in China, setting up a reference for future renewables endeavours in the country.
Supported by Crédit Agricole CIB as a Mandated Lead Arranger and a Hedging Provider, this successful financing transaction highlights TEESS and its shareholders' global value strategy in the field of renewable energy. Its innovative financing structure has also set a new benchmark for China's renewable energy non-recourse project financing.
Ranked among China's tier-one companies providing on-site distributed generation solar solutions, TEESS has currently 140 MW in operation, supporting 65 I&C customers in China, including leading worldwide companies. With the ambition to become one of China's largest service providers of the distributed solar sector, TEESS targets a portfolio of over 500 MW of projects in operation in the next two years.
 
"Based on our corporate mission and strategic goals, we have built an open and transparent business operation system. Adhering to the principle of sustainable development, we hope to play a more active role in green investment projects in the future, continue to promote China's zero-carbon economic transformation, and create long-term sustainable value for the environment, society and enterprises," said Sun Jie, CEO of TEESS.
"Supporting our client's energy transition projects, in particular renewable energy projects, is an integral part of the strategy as well as core competence of Crédit Agricole CIB. We are very pleased to play a key role in TEESS' development of this significant renewable energy portfolio. This transaction will no doubt set an important benchmark for future renewable energy project financing in China," said Romain Voisin, Managing Director, Head of Energy and Infrastructure Asia of Crédit Agricole CIB.