Sustainable Finance: the EU Taxonomy and the EU Green Bond Standard are updated
The European Commission's Technical Expert Group on Sustainable Finance releases today its updated EU Taxonomy and EU Green Bond Standard.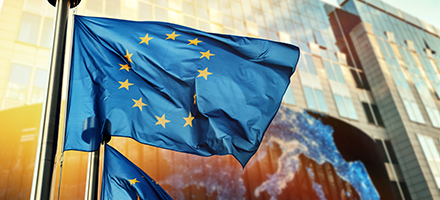 Transitioning to a climate-neutral economy by 2050 requires clear tools and guidance, reflecting scientific evidence and market experience, to give confidence to companies and investors to act.
To facilitate sustainable investment, the European Commission's Technical Expert Group (TEG) on Sustainable Finance published today its final recommendations on the EU Taxonomy and its updated proposal for the EU Green Bond Standard.
The EU Taxonomy
The EU Taxonomy is a classification tool of economic activities and performance criteria consistent with Europe's commitment to net zero carbon emissions by 2050 and building resilience to climate change. 
The report released by the TEG contains recommendations relating to the overarching design of the EU Taxonomy, as well as extensive implementation guidance on how companies and financial institutions can use and disclose against the taxonomy. It is supplemented by a technical annex containing:
Updated technical screening criteria for 70 climate change mitigation and 68 climate change adaptation activities, including criteria for do no significant harm to other environmental objectives.
An updated methodology section to support the recommendations on the technical screening criteria.
This is the third report from the TEG and follows over 20 months of technical work involving more than 200 technical experts, including our Global Head of Sustainable Banking Tanguy Claquin, and two open consultations. The European Commission will now develop the legal instruments (Delegated Acts) to bring the Taxonomy criteria into legal effect.
The EU Green Bond Standard
The EU Green Bond Standard is a practical and secure financing tool to ensure the real economy investments create environmental impacts that fulfil Europe's climate goals and other long-term environmental objectives. 
The use of the EU Green Bond Standard is proposed to be voluntary. The EU Green Bond Standard requires that the financed green investments follow taxonomy criteria, in addition the standard creates requirements for issuers to publish a Green Bond Framework, allocation and impact reporting and verification.  This ensures a clear and direct connection with real economy investments and their intended positive impact on climate change mitigation, adaptation and the other EU environmental objectives.
---
For more information, see the European Commission's Daily News.