A successful 6th annual Auto Credit Day!
On 5 October, our Global Markets Division teams hosted its 6th annual client event dedicated to Automotive Credit, this year for the second time again in a virtual format.

Following the ripples of corona, chip shortages and the energy transition, the car industry is facing several challenges which makes even more important to keep up to date. For this purpose, the Auto Credit Day is a unique opportunity to meet all the major issuers from this sector on one day.
While many participants are gradually returning to their offices, the digital format gave investors and issuers once again the benefit to participate from across the world.
The strong line-up of 16 issuers, representing all 5 of the top Auto OEMs (Original Equipment Manufacturers) as well as many of the largest suppliers and captive finance entities, was reflected by significant investor interest.
Following the strong growth of the conference in recent years, this represents a further material increase and is a reflection of our strength and focus in the sector globally.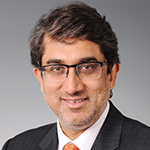 "The Credit business is a key strength for Crédit Agricole CIB. We are committed to maintaining leadership in this business. Providing a platform like this to our clients is an integral part of the value proposition as a leading bank in the credit markets. I am delighted that the pandemic did not come in the way of us providing this platform to our valued clients. Thanks to all who contributed to make this event a success and big congratulations to all involved!"
Atul Sodhi, Global Head of Debt Capital Markets