Startup Mission, the programme that builds bridges between startups and Crédit Agricole CIB
Launched in 2018, Startup Mission is an initiative that builds relations between Crédit Agricole CIB employees and the startups of Le Village by CA, the Crédit Agricole Group incubator.
In 2018, Héloïse Dugord and Maha Rambousek distinguished themselves in Crédit Agricole CIB's first ideation campaign with Startup Mission. Their idea was to offer employees new experiences while forging closer links with startups. Designed by employees for employees, the programme enables employees at Crédit Agricole CIB to complete a one-month assignment at a startup of Le Village by CA. 
Creating Startup Mission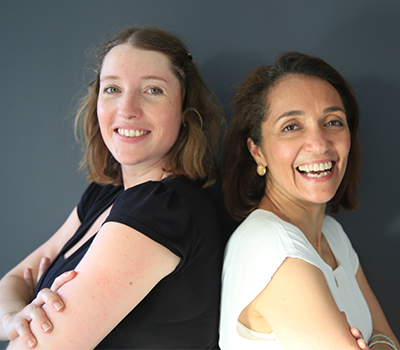 Taking part in events at Le Village by CA, Héloïse and Maha observed the importance of building bridges between the Crédit Agricole Group incubator and Crédit Agricole CIB employees. They proposed the idea in the first ideation campaign launched by the Bank in 2018 and presented it to the Crédit Agricole CIB Innovation Committee in the "Employee Experience" category. Startup Mission had become a reality!
The idea immediately appealed to Crédit Agricole CIB, as well as Fabrice Marsella, the mayor of Le Village by CA. For startups, the initiative is a fantastic opportunity to learn about large companies, and in particular their ability to execute.
The programme gives Crédit Agricole CIB employees the chance to share their skills and expertise with promising young companies during one month, while learning about new working methods. A matching system serves to develop a complementary fit between the skills of volunteer employees and the needs of Le Village by CA startups. Favoured staff profiles include IT, finance (management control, fund raising, etc.), business development and human resources.
Initial feedback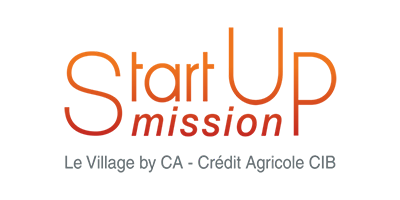 Five employees tried out the experience in 2018, and fifteen took part in it in 2019. They completed a diverse and fascinating range of assignments, including organising a fund-raising round, reviewing a business plan, devising a marketing strategy, dimensioning the IT architecture of a B2C platform, designing a machine-learning algorithm, drawing up specifications for a payment institution licence, and launching a chatbot offering.
"I would recommend this experience to my colleagues at Crédit Agricole CIB because it shows you that we have real know-how that can be useful to startups."
Fabrice Haliveges, on assignment at Silkpay. 
Their enthusiasm stirred by their assignments, the participants say they are more motivated and ready to take new directions. The way startups work helped them to discover more agile tools and see how projects can be led with highly limited resources. They notably learned how to spend less time on micro-details and better celebrate successes. One of the aims of Startup Mission is that assignments enable employees to identify working methods that could be transposed to Crédit Agricole CIB. 
"My Startup Mission experience showed me that giving meaning to work is important in boosting the commitment of employees."
Anissa Hamrouni, on assignment at UTIP.
"I learned that understanding the objective of the company generates motivation and the ability to fully support and commit to the result. Returning to Crédit Agricole CIB, I sought to recreate this dynamic ecosystem, with a clear understanding of what we want to do, and develop a culture of trial and error."
William Gontran, on assignment at i-lunch.
 
The future of the programme
Crédit Agricole CIB is a pioneer in the implementation of this type of programme. With over 40 Le Village By CA across France and 17 more to open as part of the 2022 Medium-Term Plan, Héloïse and Maha are working on the roll-out of the Startup Mission programme at the French Regions Division (DRF) of Crédit Agricole CIB. The aim is also to implement the programme internationally, in cities where the Crédit Agricole Group has partner incubators, such as New York.