Spain launches its first ever Green Bond
On 7 September 2021, the Kingdom of Spain priced its Inaugural Green Bond (Obligaciones del Estado) for an amount of €5bn.

The Kingdom of Spain priced its Inaugural Green Bond (Obligaciones del Estado), a new €5bn SPGB (Spain Government Bonds) due 30 July 2042. The transaction follows the release of the Kingdom of Spain's Green Bond Framework during the summer. 
Crédit Agricole CIB was one of six lead managers. The long 20-year benchmark pays an annual coupon of 1% and was priced at a spread of 6bps over the SPGB 31-October-2040 and with a reoffer price of 99.365%. The bond benefitted from a strong support from Green investors, who received more than 2/3 of the amount allocated. 
Green Bond Framework
Crédit Agricole CIB and BBVA acted as Green Structuring Advisors on the Green Bond Framework. The Framework is fully aligned with the Green Bond Principles of the International Capital Market Association and meets the highest possible standard, receiving the highest rating ever given to a European sovereign by Vigeo Eiris who provided the Second Party Opinion.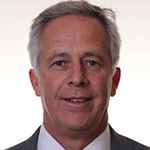 "The Kingdom of Spain has successfully placed its inaugural Green Obligaciones del Estado, evidencing the quality of the underlying Green Bond Framework.  As Green Structuring Advisor, Crédit Agricole CIB, together with BBVA, supported the Spanish Treasury throughout the months of hard work that resulted in the highest possible standards and rating ever given by Vigeo Eiris to a European Sovereign issuer. This transaction bears witness to Crédit Agricole CIB's exceptional credentials in the field of Sustainability Bond issuances and close relationship with the Kingdom of Spain. It has been a great honour for the Bank to work alongside Spain's Treasury team in the process".   
Rafael Pardo, Coverage Sovereigns, Supra-nationals and Agencies (SSA) Spain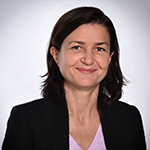 "We are very proud to have accompanied the Kingdom of Spain in the structuring of its inaugural Green issuance. The success of this landmark transaction reflects the willingness of the issuer to present to the market a framework at the very best market practices of sustainable finance. This mandate enhances Crédit Agricole CIB's exceptional credentials in Sovereign Green issuances".
 Pascale Forde-Maurice, Sustainable Banking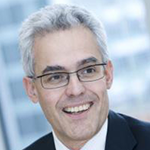 "We are honoured to have been able to support the Kingdom of Spain both as a green structuring advisor and as a joint-bookrunner for this groundbreaking transaction. The resounding success of their inaugural green bond, which was 12 times oversubscribed, allowing the issuer to pay no NIP, is positioning Spain as a leading sovereign in the Sustainability Bond sector".
Pierre Blandin, Head of Debt Capital Markets (DCM) Sovereigns Supranationals Agencies (SSA)