Sole Bookrunner for a Sustainable Development Bond between Fukoku Life and IBRD supporting clean water and the oceans
The Sustainable Development Bond arranged for Fukoku and IBRD was launched to draw attention to the challenge of plastic waste pollution in the oceans.
On April 26th, 2019, Crédit Agricole CIB arranged, as a sole bookrunner, a Sustainable Development Bond issued by the International Bank for Reconstruction and Development (IBRD) via a private placement with Japanese investor, Fukoku Mutual Life Insurance Company ("Fukoku Life"). This SEK 500mio (JPY 6bio equivalent) Sustainable Development Bond will help fund projects monitored by IBRD aiming to support the sustainable use of ocean and marine resources, including through better waste management.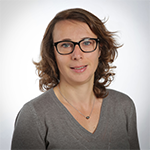 Dominique Duval, Head of Sustainable Banking for Asia-Pacific, commented: "This deal falls within the scope of both institutions' recent track records and goals regarding Environment, Social and Governance (ESG) related issues. IBRD has been regularly issuing Sustainable Development Bonds since August 2018 to highlight the issue of water and ocean pollution, notably plastic pollution, while Fukoku Life has set "social commitment" and Corporate Social Responsibility (CSR) at the core of its management philosophy and investment activities."
This transaction highlights the Bank's commitment to ESG-related issues, and its ability to bridge the needs of a domestic Japanese investor and an international issuer. It is testament to Crédit Agricole CIB's strong expertise in the field, and its long-standing relationships with domestic clients such as Fukoku Life.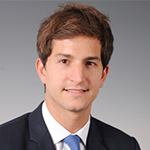 Adrien Falconet, Senior MTN Dealer, concluded: "It is a great personal and professional satisfaction to have finally closed this first Sustainable Development Bond transaction arranged by Crédit Agricole CIB. In addition to developing our cross-border footprint with a World Bank trade placed in Japan, we have also mobilised some funding to protect the marine ecosystem."
For more information on this transaction, please see the press release issued by IBRD by clicking here.