Partnering with Hong Kong Science and Technology Parks Corporation (HKSTP) and Le Village by CA to promote innovation
Crédit Agricole CIB Hong Kong, HKSTP and Le Village by CA signed a letter of intend to jointly promote innovation between Hong Kong SAR and France.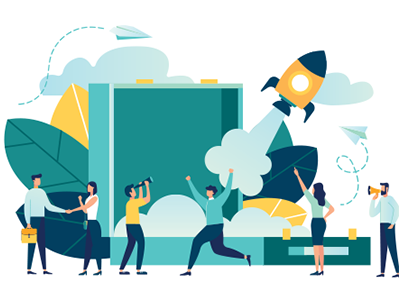 The cooperative framework will encourage cross-border exchanges of startups and strengthen collaboration across the Hong Kong SAR-France bridge. It is part of Crédit Agricole CIB's efforts to support Le Village by CA in its international ambitions and to raise awareness on innovation and entrepreneurship in Hong Kong and along the Asia-Europe corridor.
The initiative comes after the success of the "Hong Kong and French Startup Ecosystem" Virtual roadshow on June 11th organised by Crédit Agricole CIB Hong Kong branch, Le Village by CA, Hong Kong Science and Technology Parks Corporation (HKSTP) and InvestHK.
The partnership intends to explore opportunities to access the Hong Kong SAR, Greater Bay Area and France innovation landscapes, to foster the development of the startups ecosystem and provide selected startups with physical hosting at Le Village by CA and HKSTP's premises respectively.
Le Village by CA, the accelerator of the Crédit Agricole Group, seeks to bring startups, corporates and partners together to support business and innovation. It covers regions in France, Italy and Luxemburg, with 37 Villages, 900 startups and 553 partners. HKSTP is a statutory body dedicated to building a vibrant innovation and technology to deliver social and economic benefits to Hong Kong SAR and the region.
Crédit Agricole CIB Hong Kong has also been active in promoting innovation. Internally with the creation of an innovation community, IdeaHK, to add value to our business operations and externally with participations to local initiatives such as So French So Innovative, being a founding member of the Hong Kong FinTech Association as well as interacting with InvestHK, the FrenchTech and key tech players in Hong Kong.
"Our core value focuses on the creation of wealth in our regions. We firmly believe that tomorrow's economic drivers and champions of industry are created by the synergy of start-ups and local contributors to innovation. We also aim to promote and support entrepreneurship beyond our own borders, so that projects anchored in our regions can resonate around the world," said Aurelie Bellahsen, Head of International Network for Le Village by CA.
"This collaboration marks another key milestone to Crédit Agricole CIB Hong Kong's innovation journey. As an international corporate and investment bank, we see the values innovation brings to the commercial world and to the relationships with our clients. It is very exciting to see solid collaboration and actions being successfully established now between the two key incubators in Hong Kong SAR and in France," said François Martin, Chief Executive Officer for Crédit Agricole CIB Hong Kong Branch.
"We are excited to see the strategic collaboration between Crédit Agricole CIB and HKSTP. This collaboration will bring together talents of both hubs and combine their efforts to make impact to the society.  Our mutual objective is to multiply the capacities of both tech communities to allow for more innovations and technologies to emerge; and with them, to create new economic driving forces to both regions and expand the values beyond," said Dr. Claudia Xu, Chief Commercial Officer for Hong Kong Science and Technology Parks Corporation.