Our commitment to Sustainable Finance recognised at the GlobalCapital Bond Awards 2022
The GlobalCapital Bond Awards recognise achievement in the international bond markets through an extensive survey of market participants (issuers, investors, investment banks).
These awards are thus a true reflection of how clients and peers perceive our capabilities and client partnerships.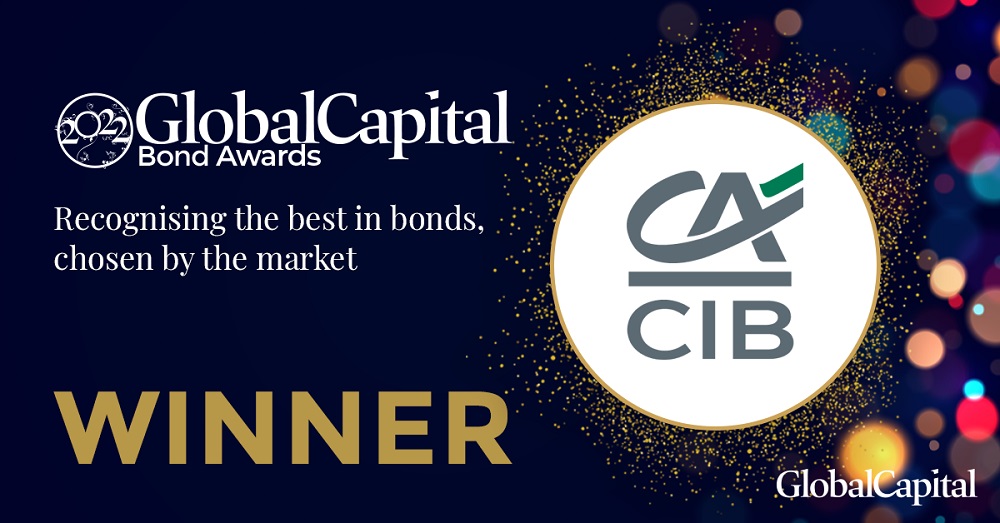 Our longstanding commitment to Sustainable Finance has been once again recognised by the bond market at the GlobalCapital Bond Awards 2022, announced on 22 June, and Crédit Agricole CIB has been voted: 
Most Impressive Bank for Financial Institution Green/SRI Capital Markets
Most Impressive Bank for SSA Green/SRI Capital Markets
We are especially proud that Vincent Hoarau, Head of FIG Syndicate, was voted (joint) most Impressive FIG Syndicate Banker, and Tanguy Claquin, Global Head of Sustainability, has been voted Most Impressive Green\SRI Investment Banker for an exceptional 8th consecutive year.
We are also proud to have won:
Most Impressive SSA House in Euros (ranked # 3)
Most Impressive Bank for Corporate Ratings Advisory (ranked =3)
Most Impressive Investment Bank for Corporate Green and ESG linked bonds (ranked #3)
Most Impressive Investment Bank for Latin America Green/SRI Capital Markets (ranked #3)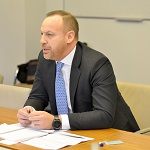 "Best execution strategy and syndicate dedication have become paramount in very challenging primary markets. We are very grateful to see that Crédit agricole CIB leadership in the New Issues business for financial institutions is recognised by borrowers and investor clients as well as peers in critical times. On a personal level, I am honoured and proud of this recognition, but also particularly thankful for the support of my team and our key partners in DCM, and also sales and trading."
Vincent Hoarau, Head of FIG Syndicate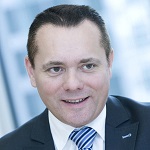 "Crédit agricole CIB's Primary platform has been highly recognised by all market participants in various areas such as Green / SRI but also in the FIG DCM business. We would like to thank our clients for their trust and continued support, which have been instrumental in this success. Special congratulations to Tanguy Claquin (Most Impressive Green/SRI Investment Banker) and Vincent Hoarau (Most Impressive FIG Syndicate Banker - Joint Winner)."
Jean-Luc Lamarque, Global Co-Head of Primary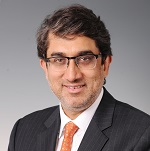 "It is an honour and privilege to receive multiple awards from Global Capital. These awards are the result of voting by market participants. The multiple awards reflect the strong value our entire platform - coverage, credit, sustainable banking and all other partners bring to our clients."
Atul Sodhi, Global Head of Debt Capital Markets