NextGenerationEU: European Commission issues world's largest green bond issuance to finance the sustainable recovery
As part of NextGenerationEU, the European Commission issued a €12 billion green bond to finance sustainable investments across the European Union.

On 12 October, the European Commission issued its inaugural NextGenerationEU (NGEU) green bond, raising EUR 12 billion, aimed at funding the green expenditures and investments of NGEU. This represents the world's largest green bond issuance ever and paves the way for the European Union (EU) to soon become the largest green bond issuer globally. 
 
The massive success of this transaction draws multiple conclusions: 
A recognition of the EU's determination to achieve the goal of climate neutrality by 2050, through the deployment of a historical stimulus package to boost the EU's economy, fully embracing the challenges of climate change;
A confirmation that the EU's climate policy objectives and investors' expectations are fully aligned when it comes to the climate issue;
A testimony that green bonds are an efficient instrument to channel private capital to fund climate investments.
 
A longstanding active promoter of climate finance, Crédit Agricole is proud to be part of this major development for the European Union, and for the growth and visibility of the green bond market globally. 
Crédit Agricole CIB was joint lead manager for this historical inaugural bond issuance, a strong testimony to its recognised expertise in sustainable finance.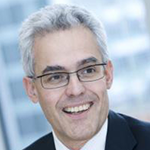 "The European Union has made history by issuing the largest ever green bond on the back of the largest books ever achieved by such transaction (EUR 135 billion), while succeeding in pricing through the NGEU curve, an outstanding achievement when considering the EUR 12 billion size. With this issue the EU is contributing to the strengthening of the sustainable finance market, to increasing the role Europe is playing in this development and finally in making the post Covid recovery greener. We are extremely honored to have been associated as Joint Book-runner of this landmark transaction."
Pierre Blandin, Head of Debt Capital Markets SSAs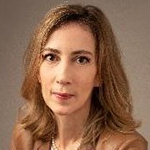 "Crédit Agricole CIB is proud to have been chosen as a joint lead manager for this landmark inaugural green bond transaction, which attracted an exceptionally large investors demand. As one of the most active players in sustainable finance, the Crédit Agricole CIB team was fully committed to participate in this project to build a greener and more resilient European economy."
Emmanuelle Trochu, Global Head of SSAs
As one of the largest green bond investors globally, with a portfolio of EUR 8 billion in Green, Social and Sustainable bonds, Crédit Agricole S.A. and Crédit Agricole CIB Treasuries have also invested in this NGEU green bond.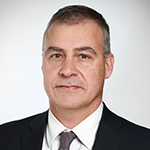 "Crédit Agricole liquidity buffers first invested in SURE & NGEU programs, as a natural display of the Group support to this unprecedented social & economic support led by European Union. 
Investing in this first and historical EU green issuance was crucial, allowing us, as Group ALM – Treasury, to demonstrate our long term green commitment."
Laurent Cote, Crédit Agricole Group Treasurer