NextGenerationEU: European Commission completes second successful bond issuance to support Europe's recovery
The European Commission completed its second NextGenerationEU transaction, raising €15 billion to support the European recovery from the coronavirus crisis and its consequences.

On Tuesday 29th June 2021, the European Union (EU) successfully launched and priced a new EUR 15bn no-grow NextGenerationEU transaction composed of a EUR 9bn 5-year tranche due 6th July 2026 and a EUR 6bn 30-year tranche due 6th July 2051. Both tranches attracted strong interest from investors across Europe and the world, and the transaction was more than 11 times oversubscribed, with a final orderbook in excess of EUR 170 bn. 
Crédit Agricole CIB was Joint Lead Manager on this landmark issuance.
This marks the European Union's second transaction under the NextGenerationEU programme, its temporary recovery instrument of some EUR 800bn in current prices to support Europe's recovery from the coronavirus pandemic and help build a greener, more digital and more resilient Europe. It is part of the largest stimulus package ever financed in Europe, and it follows the SURE social bonds which the EU issued to support its member states' employment programmes, and on which Credit Agricole CIB had also been mandated in November 2020.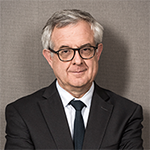 "NextGenerationEU issuance is a striking symbol of the strong common European project to recover from the pandemic and to face efficiently the future challenges. This very successful deal shows the unabated interest of investors across the world for this new issuance programme, aimed at fostering a stronger European economy, with a particular focus on green and digitalisation."
Xavier Musca, Deputy CEO of Crédit Agricole S.A.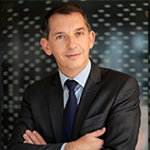 "We are proud to have been appointed by the European Commission as joint lead manager for the first double tranche bond issue under the new NextGenerationEU programme. As a prominent player in the European debt market, we are honoured to contribute to the success of this programme, which constitutes a major development in European debt capital markets."
Jacques Ripoll, CEO of Crédit Agricole CIB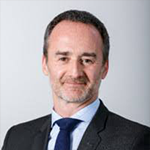 "Crédit Agricole CIB was the bank in charge of the legal work in relation to the recent update of the European Union (EU) Debt Issuance Programme, supervised by the European Commission and signed on 4 June 2021. The purpose of this updated Programme is to help the EU diversify its funding strategy, allowing the issuance of different types of debt instruments (such as treasury bills and medium / long term notes), by way of syndicated placements or auctions."
Richard Bellet, Legal Paris-London, Crédit Agricole CIB