Multiple successes at FinanceAsia Achievement Awards 2021
In 2021, three landmark transactions, in which Crédit Agricole CIB had a key role, were recognised by FinanceAsia.

A highly-regarded industry accolade, the annual FinanceAsia Achievement Awards recognise excellence in the Asian financial markets and highlight the achievements of strong key players.
The three winning deals testify our capability to respond to our client needs by providing them with innovative solutions helping them overcome challenges and meet their business objectives.
Crédit Agricole CIB won 3 awards, for the following deals:
Best Project Finance Deal – Asia for the first green loan in the solar industry in China by TEESS (full story here),
Best of Northeast Asia Deal – Asia for the first green debt raised for a semiconductor memory manufacturer by SK hynix.
Best Sustainable Finance Deal for Corporate – Australia/ New Zealand for the largest sustainability-linked loan in data centre history by AirTrunk (full story here).
These results surpass the previous year's success.
BEST PROJECT FINANCE DEAL (ASIA): TEESS' US$80M SOLAR PORTFOLIO NON-RECOURSE FINANCING 
TEESS, a 50/50 joint venture company established by TotalEnergies and Envision, has reached financial close of the first part of a US$80 million non-recourse debt for a 170 megawatts (MW) solar portfolio in China, seeing a few firsts in the market.
This is the first international non-recourse project financing in China's renewable sector, the first green financing project in the country's Industrial & Commercial (I&C) solar industry and the first to be certified by a third party, Sustainalytics, the world's leading environmental, social and corporate governance (ESG) rating company. This is also TotalEnergies' first project financing for renewable energy in mainland China as well as Crédit Agricole CIB's first renewables financing in China.
Crédit Agricole CIB acted as the Mandated Lead Arranger and Hedging Provider.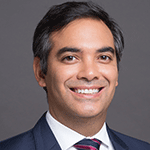 "This transaction with TEESS is a key milestone for Crédit Agricole CIB to support renewable projects development in China. It is the Bank's strategy to accompany our global clients in their energy transition. Our structured financing & hedging expertise have been recognised by this award. This transaction will no doubt set an important benchmark for future renewable energy project financing in China."
Alexis Rafidison, Head of China Multinational Clients
BEST OF NORTHEAST ASIA DEAL (ASIA): SK HYNIX'S US$2.5BN TRIPLE-TRANCHE SENIOR UNSECURED NOTES INCLUDING GREEN BOND
SK hynix, a South Korean company that is the world's second-largest memory chip maker and third-largest semiconductor manufacturer, issued a US$2.5 billion triple tranche senior unsecured bonds, becoming the first semiconductor memory manufacturer to raise green-themed debt with its inaugural 10-year US$1 billion green bond tranche. 
This is also the largest USD-denominated bond issuance among Korean corporates and the largest single green tranche ever from a Korean issuer. The success of this issuance is the result of the global investors' recognition of the company's proactive drive to achieve eco-friendliness, including SK hynix's participation in RE100, a global initiative bringing together the world's most influential businesses committed to 100% renewable electricity. The net proceeds from the 10-year green bond will be
allocated to eligible projects in accordance with the SK hynix's green financing framework.
Crédit Agricole CIB acted as a Joint Bookrunner and a Joint Lead Manager.
BEST SUSTAINABLE FINANCE DEAL FOR CORPORATE (AUSTRALIA/ NEW ZEALAND) AIRTRUNK'S A$2.1BN FACILITY CONVERSION INTO A SUSTAINABILITY-LINKED LOAN
AirTrunk, Asia-Pacific hyperscale data centre specialist, announced the conversion of its existing corporate loan facility of more than A$2.1 billion to a sustainability-linked loan (SLL), setting set new industry benchmarks.
This is the largest SLL in global data centre history, the first SLL by a data centre operator in the Asia-Pacific region and the second largest SLL completed in Australia for any sector. AirTrunk is a pioneer globally to utilise 'Operating Power Usage Effectiveness' (PUE) as a sustainability key performance indicators (KPIs), a first in linking a data center debt facility to sustainability KPIs. AirTrunk has established its loan KPIs across three key areas – diversity and inclusion, carbon neutrality and energy efficiency
Crédit Agricole CIB acted as a Sustainability Structuring Advisor.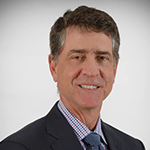 "We are very proud to have been involved as joint Sustainability Structuring Advisor for AirTrunk's landmark A$2.1 billion Sustainability Linked Loan. The innovative market-leading structure and more meaningful power usage efficiency metrics adopted by AirTrunk set an ambitious new benchmark for the growing data centre industry and we are honoured that the transaction has been recognised by FinanceAsia as the 2021 Best Sustainable Finance Deal (Corporate) for Australia and New Zealand."
Don Parsonage, Senior Country Officer for Australia