Micron closes Sustainability-Linked Credit Facilities totaling nearly $3.7 billion
Crédit Agricole CIB served as the sustainability structuring agent for these Sustainability-Linked Credit Facilities which will refinance Micron's existing revolving credit and term loan A facilities.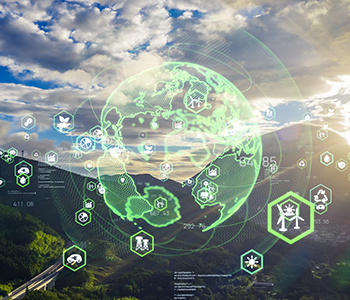 Micron Technology, Inc. (Nasdaq: MU) announced the successful closing of nearly $3.7 billion inaugural sustainability-linked credit facilities. The facilities, which create additional long-term value for Micron's stakeholders, reinforce the company's commitment to sustainability and 2030 environmental goals.
These facilities comprise a five-year $2.5 billion sustainability-linked revolving credit facility, which matures in May 2026, and a nearly $1.2 billion sustainability-linked term loan A, which matures in October 2024.
The credit facility agreements refinance Micron's existing revolving credit and term loan A facilities with no impact to cash or debt balances while reducing future interest expense. Both the revolving credit facility and term loan A feature pricing adjustment mechanisms linking Micron's financial pricing to meeting the environmental targets the company has set for greenhouse gas (GHG) emission intensity, waste diversion from landfills and Responsible Business Alliance (RBA) score metrics.
Crédit Agricole CIB served as the sole sustainability structuring agent on both credit facilities.
This transaction reflects Micron's leadership in sustainable financing and positions the company as a top-five corporate sustainability-linked credit facility issuer in the U.S. while reaffirming Crédit Agricole CIB's role as a strategic investment bank and partner to global companies for sustainability.
"The sustainability-linked credit facilities reflect the depth of our commitment to advancing Micron's environmental, social and governance goals," said David Zinsner, Senior Vice President and Chief Financial Officer at Micron. "In tying our environmental metrics to our financial performance, we aim to achieve positive sustainable impact while taking another step in integrating sustainability into all aspects of our business."
Micron recently underscored its commitments and actionable sustainability efforts in its sixth annual sustainability report, which includes time-bound goals to reduce GHG emission intensity by 75% over 2018 measurements, as well as achieve 75% water conservation and 95% waste diversion globally in 2030. The company also targets sourcing 100% renewable energy across its U.S. manufacturing operations by the end of 2025. 
With more than a decade in this space, Crédit Agricole CIB is a pioneer in the environmental, social and governance (ESG) finance market. Crédit Agricole CIB has put ESG matters at the top of its agenda, and it is in the societal pillar of its medium-term plan. 
"Promoting growth while respecting the planet and its people is a mindset that we are honored to share with Micron," said Marc-André Poirier, Chief Executive Officer of Crédit Agricole CIB Americas. "We worked closely with Micron to identify challenging sustainability issues and set ambitious targets in line with their strong companywide commitment. We are proud to support Micron with their inaugural sustainability-linked financing."