Largest Sustainability-Linked Loan in data centre history and industry-first in Asia-Pacific for AirTrunk
Australian company AirTrunk became the latest data center company to link its loan repayments to sustainability goals by converting a A$2.1 billion loan facility into a Sustainability-Linked Loan.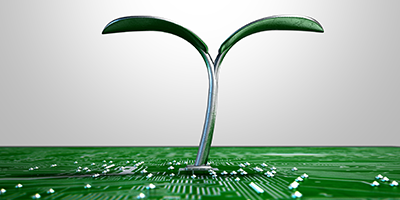 AirTrunk, Asia-Pacific hyperscale data centre specialist, announced the conversion of its existing corporate loan facility of more than A$2.1 billion to a Sustainability-Linked Loan (SLL).
This is the largest SLL in global data centre history, the first SLL by a data centre operator in the Asia-Pacific region and the second largest SLL completed in Australia for any sector.
Crédit Agricole CIB was mandated as one of two Sustainability Structuring Advisors to provide advice on amending the facility to become a Sustainability-Linked Loan. Showing AirTrunk's willingness in financing digital infrastructure in a sustainable way, this transaction has set new industry benchmarks. 
AirTrunk is indeed a pioneer globally to utilise 'Operating Power Usage Effectiveness' (PUE) as a Sustainability Key Performance Indicators (KPIs), a first in linking a data center debt facility to sustainability KPIs. AirTrunk has established its loan KPIs across three key areas – diversity and inclusion, carbon neutrality and energy efficiency. In line with the United Nations Sustainable Development Goals and the Paris Agreement, AirTrunk has set bold and measurable commitments across three key sustainability pillars of Planet, People and Progress.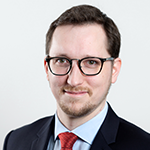 "We are proud to have accompanied AirTrunk in structuring their Sustainability Linked Loan which constitutes a milestone for the data centre sector. As the digitalisation of the economy must go hand in hand with its decarbonisation, the involvement of market leaders such as AirTrunk will prove essential in the fight against climate change. As such, this constitutes a landmark transaction and reasserts the Group willingness to accompany its client in the energy transition."
Antoine Rose, Head of Sustainable Banking Asia-Pacific & Middle-East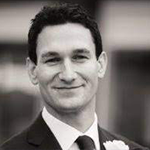 "We are very proud to have worked closely with the team at AirTrunk as a joint Sustainability Structuring Agent on this landmark and innovative transaction, which showcases the company's ongoing commitment to the UN Sustainable Development Goals and the Paris Agreement. With considerable ongoing growth in data centre demand this is an important step for the industry."
Jonathon Brogan, Head of Leveraged &Telecom Finance Australia
"Importantly AirTrunk has raised the bar for the data centre sector globally with its inclusion of an Operating PUE KPI to hold themselves accountable for delivering not only well-designed Data Centres but also operating them in such a way on a day-to-day basis as to ensure the most efficient usage of power."
Edmund Tan, Deputy Head of Acquisition Finance & Advisory Asia-Pacific, and Leveraged & Telecom Finance Group Asia