Industrial Bank Co. Ltd issues its first green repo executed by Crédit Agricole CIB
This USD50 million green repo, a first for the Chinese Bank, is accompanied by Crédit Agricole CIB as a Green Structuring Advisor.

A green repo is a complementary green refinancing tool to a green bond, enabling an issuer to immediately refinance green assets/projects and finance them on a short-term to medium-term between two green bond issuances. The use of proceeds of this innovative financing structure fulfils the purpose of driving more capital into green projects and directly supporting the global climate transition.
The cash leg of the green repo will be exclusively used to finance Industrial Bank Co. Ltd, Hong Kong Branch's eligible green loans in line with its Green Bond Framework. This transaction has been structured based on the best market practices of sustainable finance markets, including the promotion of transparency in the allocation of proceeds to eligible green loans and accountability of the seller by disclosing a dedicated allocation and impact reporting.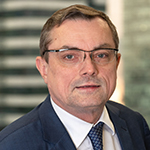 "Crédit Agricole CIB has been a leading player in offering innovative green and sustainable financial solution products. In this specific green repo with Industrial Bank Co. Ltd, our Bank demonstrates strong trading and structuring capabilities to help our client achieve their sustainable development goals. We look forward to more collaborations as such to support them in expanding their ESG footprints in the future."
Dominique Blanchard, Head of Global Markets for Asia-Pacific and the Middle East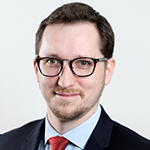 "As an entrusted partner to Industrial Bank Co. Ltd, Crédit Agricole CIB has been helping them structure and develop sustainable finance products since the inception of the market, and has been supporting all their green bond issuances as Green Structuring Advisor so far. We see promising opportunities in the green repo market in Asia-Pacific with an aim to offer a new funding solution dedicated to sustainability financing for financial institutions."
Antoine Rose, Head of Sustainable Banking for Asia-Pacific and the Middle East