An inaugural Green Bond for the Netherlands, the first triple-A rated green sovereign issuer
Crédit Agricole CIB acted as Independent Green Consultant for the State of the Netherlands's first Green Bond – the first green bond from any AAA rated sovereign issuer.
On May 21st, 2019, the State of the Netherlands issued its first Green Bond, with a 20-year maturity that reached the volume of 6 billion euros. The State of the Netherlands is the first country with a triple-A rating to issue a Green Bond. By doing so, it aims to further enhance and support the establishment of a robust green capital market. 
The proceeds of the Green Bond will be allocated to green or climate-related expenditures and investments undertaken by the government, such as renewable energy, energy efficiency, clean transportation and climate change adaptation. The transaction benefits from the second party opinion of the independent expert, Sustainalytics.
To launch the bond, the Netherlands used the Dutch Direct Auction, a transparent and rule-based auction technique designed by the Dutch State Treasury Agency for the auctioning of government debt securities. The purpose is to engage a broad investor base and secondly to auction government debt at the best price possible.
Despite not being part of the group of Primary Dealers in Dutch Government Bonds, Crédit Agricole CIB was chosen as Independent Green Consultant – a fantastic recognition of the Bank's leadership in this market.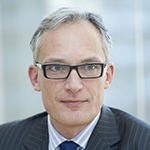 Eric Busnel, Deputy Head of SSA DCM, commented: "The inaugural Green Bond from the Kingdom of Netherlands was eagerly anticipated by the market and its launch has been very successful thanks to a very high quality Green Bond framework, highlighting the on-going appetite for sovereign Green Bonds from responsible investors. Crédit Agricole CIB is not a Primary Dealer in Dutch Government Bonds, therefore we were not directly involved in the placement of the deal to investors; however, it is an incredible achievement to have been selected as an independent advisor in these circumstances by such a prestigious issuer as the Dutch State Treasury Agency, which only emphasises the global recognition of our expertise and the credibility of our franchise in Sustainable Finance.".
For more information, see the article published by the Dutch State Treasury Agency.