Inaugural blue bond and Covid-19 resilience bond priced by the China Industrial Bank
Crédit Agricole CIB assisted Industrial Bank in issuing its first blue bond and the first Hong Kong Quality Assurance Agency-certified Covid-19 response bond.
The Hong Kong Branch of the Industrial Bank recently issued the first blue bond by a China joint-stock commercial bank amounting to USD 450 million and the first Hong Kong Quality Assurance Agency ("HKQAA")-certified Covid-19 response bond amounting to HKD 3 billion.
Crédit Agricole CIB acted as Joint Green and Sustainability Structuring Advisor, Joint Global Coordinator, Joint Lead Manager and Joint Bookrunner for these two major bond issuances from the Industrial Bank.
Confirming green and sustainable finance as strategic business, these transactions are part of the Industrial Bank's long-term approach which started 14 years ago. Indeed, Industrial Bank was China's first bank to adopt the Equator Principles in 2008 and is now the largest commercial financial institution green bond issuer in the world.
Industrial Bank's Blue Bond

Industrial Bank's blue bond is aligned with the ICMA Green Bond Principles and will support the sustainable blue economic development in China, focusing on the areas of marine renewable energy, sewage pipelines and sewage treatment, shipping and port pollution prevention and control, and urban flood control facilities in coastal areas. 
It comes only weeks after Asia-Pacific's first Blue Bond priced by the Bank of China. 
Blue Bond is still a very new label in the international market, and can be considered as a thematic label under the umbrella of green bonds at the moment. The Seychelles sold the world's first blue bond in October 2018 and only a handful more have been sold since.
Industrial Bank's Covid-19 Response Bond
Industrial Bank's Covid-19 response bond was designed to strengthen resilience against the pandemic in the hard-hit areas by supporting the production of preventive medical clothing, medical masks, disinfectants and other medical equipment, the research and distribution of medicines and vaccines, and to ensure a stable supply of essentials.
It is the first-ever bond to be certified by the HKQAA Covid-19 Resilience Finance Certification Scheme, which was developed in reference to guidelines issued by the International Capital Market Association (ICMA) and the International Finance Corporation (IFC) and launched in July this year.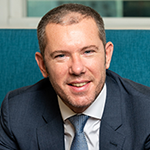 Industrial Bank is the world's largest green bond issuer from Financial Institutions sector. Having led its international green bond debut in 2018, this is our second consecutive mandate from Industrial Bank. This dual-currency transaction was priced just before the US presidential election. We are glad to assist Industrial Bank in navigating through the pre-election market volatility and delivered a swift and successful execution."
Christophe Cretot, Head of Debt Origination and Advisory for Asia-Pacific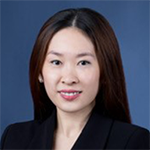 "The Asia-Pacific Sustainable Banking team is pleased to have assisted Industrial Bank in the full structuring work of this dual debut thematic bonds. The Blue Bond tranche is the second international blue bond issued out of China. This trending label is bound to contribute to channel the much-needed funding and attention for the protection of our ocean and water resources through promoting a sustainable blue economy."
Carmen Tsang, Vice President, Sustainable Banking, Asia-Pacific