Hong Kong issued multi-currency green bonds including its first Euro and Renminbi bonds
Since launching its Green Bond Programme in 2018, the Hong Kong SAR government has issued three green bonds. Crédit Agricole CIB supported them through its green expertise & leading product platform.

In November 2021, the Government of the Hong Kong Special Administrative Region (HKSAR) successfully completed its third round of green bond issuance. The issuance was comprised of five tranches including a USD1billion 10-year, a EUR1.25billion 5-year, a EUR500million 20-year, a RMB2.5billion 3-year and a RMB2.5billion 5-year green bonds.
Prior to this round of issuance, HKSAR Government has already issued USD3.5billion of green bonds through two separate executions, the first in May 2019 and the second in early 2021. To date, the HKSAR Government has issued, in aggregated, USD7.25billion worth of green bonds in US Dollar, Euro, and Renminbi.
An amount equal to the proceeds of the HKSAR Government green bonds will be used to fund government projects in Hong Kong that will improve the environment and facilitate its transition towards a low carbon economy, such as green buildings, energy efficiency and conservation, waste management and resource recovery projects, in accordance with its Green Bond Framework published in 2019.
These transactions have contributed to position Hong Kong as a key financial center for green finance in China and in Asia, paving the way for the development of a vibrant local ecosystem made of issuers, investors, arrangers and third party providers.
Since the launch of the HKSAR Government Green Bond Programme in 2018, Crédit Agricole CIB has been supporting the Government's green bond issuances through its green expertise and leading product platform, acting in all issuances as one of the only two Joint Green Structuring Banks, a Joint Global Coordinator, a Joint Lead Manager and a Joint Bookrunner.
The HKSAR green bond series has established a number of new milestones in the market and has become a key benchmark for potential future green bond issuers in Hong Kong and across the Asia-Pacific region.
The success of HKSAR Government's green bond issuances not only reaffirms its leadership in the green bond space, but also corroborates, once again Crédit Agricole CIB's unparalleled capability in sustainable finance.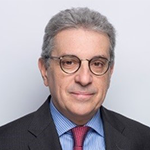 "We are honoured to support the Hong Kong SAR Government in its sustainable development and determination to combat climate change by contributing our expertise in green bonds, sharing and implementing best practices, as well as delivering on excellence, all to which we have always committed."
Michel Roy, Senior Regional Officer, Asia-Pacific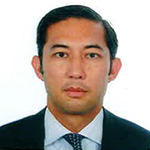 "The strong reception of the Hong Kong SAR Government's green bonds highlights the exceptional economic fundamentals of Hong Kong, the strength, dynamism and robustness of its Green Bond Programme and Framework."
Javier Carballo, Managing Director, Debt Capital Markets, Asia-Pacific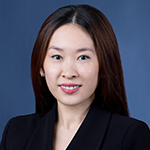 "Hong Kong has shown real climate actions from launching its carbon neutrality goals and the Climate Action Plan 2050, to being the largest green bond issuer among Asian governments with its groundbreaking Global Medium Term Note (GMTN) programme dedicated to green bond issuances."
Carmen Tsang, Head of Sustainable Banking, Greater China
Climate protection has been a key commitment for Crédit Agricole CIB for many years, whether by implementing best practices, its pioneer role on sustainable debt products range, or even the protection of conservation areas, and by supporting businesses in their energy transition. The Bank recently announced a more ambitious framework demonstrating its commitment to putting sustainable and green finance at the heart of its strategy and is determined to continue to deliver on its commitments.