Committed to helping communities through the Helping Hand program!
Every year, through the Helping Hand program, Crédit Agricole CIB grants financial support to the non-governmental organisations and charity projects in which employees are involved.

Every year, through the Helping Hand program, 10 entities of the Crédit Agricole Group grant financial support to the NGO and charity projects in which employees are involved.
Crédit Agricole CIB has been offering this support to its employees since 2013 and has already invested in 247 projects, among which 74 were carried out by staff members outside of France. 
These public interest projects are very diverse and concern sectors such as health, disability, sport, education, aid to the most disadvantaged, etc. 
Candidates submit their application and are auditioned by a jury who selects the Helping Hand winners based on their involvement in the NGO or charity, the quality of the application and their organization's need for additional financial support.
 
Our employees talk about their experience
Michelle Mahmood works at Crédit Agricole CIB London and supports the organisation The Food Chain (2017 Helping Hand edition)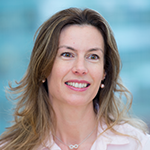 "The Food Chain provides emergency food and nutritional support to enable people living with HIV to get well, stay well and lead independent and healthy lives. I began supporting The Food Chain about 8 years ago when the service was about delivering hot, nutritious meals into the households of people living with HIV. Nowadays, our service users require a slightly different type of support and so we host twice-weekly "Eating Together" sessions where a dietician gives a talk on a particular nutrition topic and we all eat a healthy lunch together. The cost of purchasing the ingredients to provide a nutritious, two-course lunch for an "Eating Together" session works out to be £4 per person. It means that the money received from the Helping Hand initiative has helped feed 1,000 people!"
Régis Leenhardt works at Crédit Agricole CIB Paris and supports the organization Œuvres de Saint-Jean (2017 Helping Hand edition)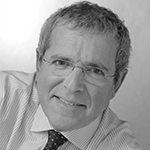 "The Œuvres de Saint-Jean organisation enables parents to remain close to their children in hospital by offering them accommodation in warm and welcoming houses within the grounds of the hospital. The organization is also active in Madagascar where we have created a community clinic for childbirth and the care of people with low mobility in Andranovelona, which is located 5 days walk from Tananarive. Crédit Agricole CIB's donation has financed a heated delivery table which will enable initial care to be given to the baby on this table. That the company for which we work encourages its employees to take part in such actions and share such values is remarkable. This reassures me that the Crédit Agricole Group listens to its employees and adopts a responsible attitude."
Cécile Leclerq works at Crédit Agricole CIB Paris and supports Le Pallium (2017 Helping Hand edition)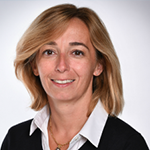 "Le Pallium is active in the southern part of the Yvelines department to promote and develop palliative care at home. Funds given by Crédit Agricole CIB will help to organize workshops for children aged 3 to 12 who face the death or serious illness of a relative. Activities offered are very diverse and encourage children to create bonds between them and reduce their feeling of isolation.
I am very happy that the Bank helped us set up these workshops to enable children to bounce back from the hardship they are going through. It contributes to strengthening the emotional stability of future adults."
Yue Wu works at Crédit Agricole CIB Hong Kong and supports Sowers Action (2017 Helping Hand edition)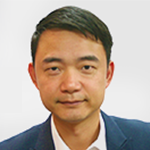 "Sowers Action is a Hong Kong-based charity which supports children's education and well-being in rural China. The Helping Hand funding allowed enabled Sowers Action to buy and collect 1,700 winter coats which were distributed to children in need. I'm also especially proud of our colleagues, who joined the effort to donate 300 winter jackets. All in all, over 40 colleagues from Hong Kong, China, Taiwan, Singapore, Australia and London donated."
The 2018 Helping Hand edition
In 2018, Crédit Agricole CIB invested in 37 winning projects, including 26 in France, 8 in the United-Kingdom and 3 in Asia. In total, Crédit Agricole Group financed 125 projects for a total amount of 321,000 euros in 2018.
In February, you read about the project supported by Drew NG. Stay tuned on our newsroom to discover all the projects supported by the 2018 Helping Hand winners!