Helping Hand 2018: interview of Claudia Daly
Discover the interview of one of the 2018 Helping Hand winners: Claudia Daly, who works for Crédit Agricole CIB in London.
Every year, through the Helping Hand program, Crédit Agricole CIB grants financial support to the non-governmental organisations and charity projects in which employees are involved. In February, you discovered the interview of one of the 2018 winners, Drew NG, and the organisation he supports. Today, we met with Claudia Daly, who works for Crédit Agricole CIB in London, to find out more about the charity project she is involved in.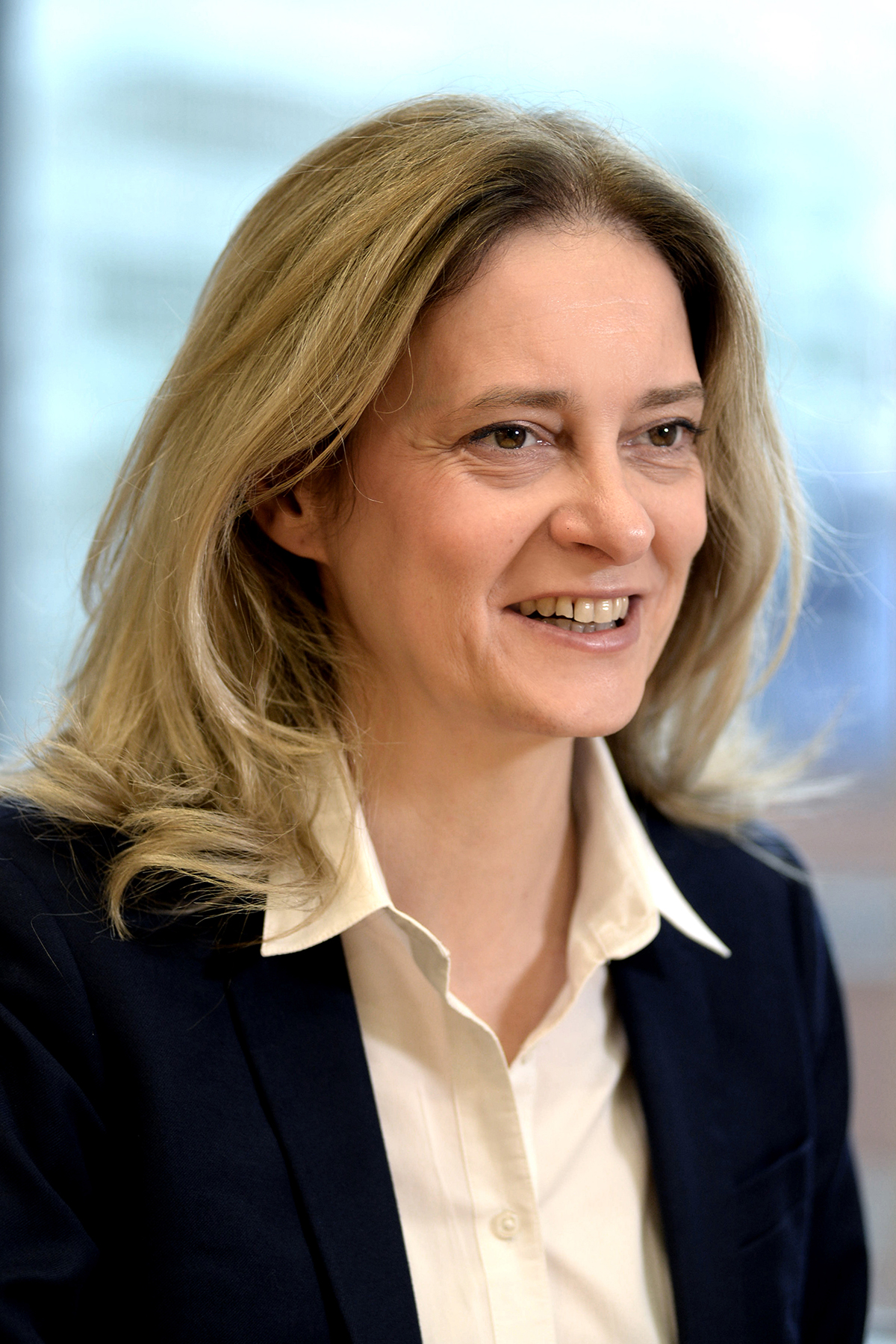 What is the purpose of the charity you presented?
 
Every 20 minutes someone in the UK is diagnosed with a type of blood cancer. For many people with a blood cancer or blood disorder, a donation from a matching stem cell donor is their best chance of survival, but only around 30% of people with blood cancer find a matching donor within their family (and only 2% of the population in the UK are currently registered to become a potential donor).
DKMS is working to defeat blood cancer and save lives by finding matching donors worldwide. There are many ways to support DKMS mission and help saving lives! People can get involved by requesting a swab kit to register as a potential blood stem cell donor or by raising awareness, hosting your own registration event, taking on a fundraising challenge, or become a sponsor for DKMS annual corporate awards event. 
 
What is the nature of your involvement in the charity?
A former colleague of mine, Peter McCleave, was diagnosed in 2016 with a type of blood cancer called myeloma. Pete is a 40 year old father of two lovely children. A rugby coach, an ironman finisher and a really inspirational man. He's been given 7 years to live unless he finds a blood stem cell donor match.
Peter has been campaigning very hard to create awareness, to let people know that there is hope and that we all have the power to save lives. This is how I first heard about the fantastic work of this Charity. 
I am convinced that the engagement of the business community is crucial to the success of DKMS mission. Not just in numbers but especially in diversity of candidates. I hope to help raising awareness and (by doing so) help DKMS recruiting potential blood stem cell donors to provide a second chance of life.  I am grateful to Crédit Agricole CIB for providing their support to this mission.
 
What is the scope of this project?
I would like to cite a quote directly from the thank you letter received from Rachel Rossi, Senior Corporate Account Officer at DKMS, on January 24th: 
 
"On behalf of DKMS, I would like to thank Crédit Agricole for its donation. This generous donation will help DKMS continue to register potential blood stem cell donors on to the UK Aligned Stem Cell Registry, helping more blood cancer patients find their matching donor.
To date, DKMS in the UK has registered over 400,000 potential donors and provided over 600 second chances of life. With the wonderful support of Crédit Agricole we will be able to achieve more.
Thank you once again."
 
What has your involvement in the Helping Hand program brought you?
The support provided by the Helping Hand program is a tangible demonstration of the Group's strong commitment to Corporate and Social Responsibility.
Personally, it was amazing to hear that the charity I proposed had been selected for the Helping Hand Award last year. I was also delighted to see how many of my colleagues from the DOD team and colleagues from other areas here at Crédit Agricole CIB in London attended the Awards Ceremony on Friday, December 14th, 2018. The 2 rooms were packed! 
The more people who join the fight against blood cancer, the greater difference we could make and the more lives we could save together. Communities, schools, companies will play a vital role in the fight against blood cancer. They help reach audiences which may be hard to reach through other channels. Crédit Agricole CIB has made this possible on December 14th last year. Thank you!