An inaugural Green Bond for ERG, a leading renewable energy producer
We acted as Joint Bookrunner andGreen Structuring Advisor for the placement of ERG S.p.A's very first Green Bond, a EUR 500 million fixed rate issue with a maturity of 6 years.

On April 4th, 2019, ERG S.p.A, the leading wind power operator in Italy, issued its very first Green Bond, a EUR 500 million 6-year fixed rate transaction with a coupon of 1.875%. The bond was issued under ERG's EUR 1 billion Euro Medium Term Notes (EMTN) programme, established in December 2018, and marks the Italian company's debut in the public Eurobond market.
Crédit Agricole CIB acted as Joint Bookrunner and Green Structuring Advisor on the transaction, as well as Joint Arranger of the EMTN programme and Co-Rating Advisor to the company.
As part of ERG's strategy to contribute to climate change mitigation, the Green Bond is intended to finance, or refinance, projects pertaining to the generation of energy using the group's renewable wind and solar power sources. The transaction benefits from a second party opinion by Vigeo Eiris, who expressed a reasonable level of assurance (the highest on their scale) on ERG's commitments and on the bond's contribution to sustainability.
The issue was very well received, with a request exceeding 6 times the amount offered.  Demand for the transaction was well-diversified geographically within Europe, and saw a significant participation of asset managers, insurance & pension funds and banks.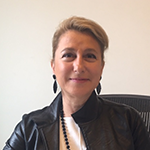 "This very successful Green bBond issue reconfirms the top relationship amongst between Crédit Agricole CIB and ERG, whereby the Bank has been so far selected to structure their inaugural transactions, thus recognizing the strong expertise and professional teams of Crédit Agricole CIB." 
Francesca Benucci, Senior Banker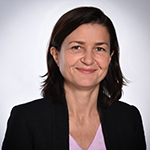 "Crédit Agricole CIB is very pleased for having supported ERG all along its Green structuring process. We are very proud of the success of this inaugural Green Bond transaction that supports the development of ERG financings in renewable energy." 
Pascale Forde Maurice, Sustainable Banking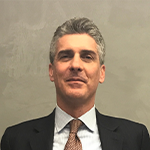 "This visible deal crowns ERG's amazing story of business transformation, and it confirms Crédit Agricole CIB's leadership in the Italian Green and Sustainable Bond space, where we have been one of the most active bookrunners since inception of the market." 
Gianmarco Viglizzo, Debt Capital Markets
Click here to read ERG's press release.