First green loan executed for an Indian bank with State Bank of India
This green loan highlights Crédit Agricole CIB's position as a pioneer & powerhouse of sustainable finance and commitment to supporting clients across Asia-Pacific in their sustainability journey.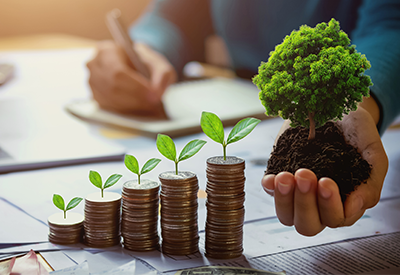 Crédit Agricole CIB successfully closed an inaugural €50 million green term loan facility for State Bank of India, acting as Sole Green Structuring Advisor, Mandated Lead Arranger and Lender for the facility. 
As the largest bank in India and majority-owned by the government, State Bank of India has a footprint of over 22,000 branches worldwide and is deemed a systemically important financial institution by the local regulator.
Aimed at financing and/or refinancing eligible green projects as defined by the State Bank of India's Green Bond Framework, this facility marks the first green loan executed in the Indian market for an Indian bank.
This inaugural loan could build the foundation for more green/sustainable transactions not only with State Bank of India but also other financial institutions. Crédit Agricole CIB is well positioned to capture an increasing share of the sustainable financing space.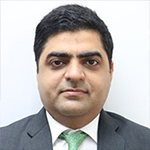 "Crédit Agricole CIB is honored to be associated with State Bank of India for their first ever green loan which  marks the first green loan for a bank in India. This inaugural green loan reaffirms Crédit Agricole CIB's role as a pioneer in green finance while showing our support to State Bank of India who is the first-mover in green financing in India. This paves the way for more transactions to come and we believe this is a milestone as State Bank of India marks the beginning of many such transactions."
Ravi Nichani, Executive Director, Debt Origination & Advisory, Asia-Pacific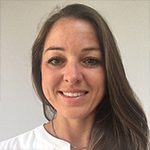 "Crédit Agricole CIB is delighted to have structured this new sustainable financing tool that confirms the strong and long-term sustainability commitments of State Bank of India towards helping facilitate the transition to a low carbon economy. Supporting our clients in their sustainable finance endeavors and developing tailor-made, innovative sustainable finance solutions for them is at the heart of Crédit Agricole CIB's strategy."
Victoria Land, Director, Sustainable Banking, Asia-Pacific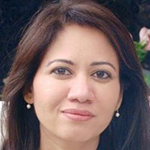 "This is the first green loan on the Indian market for an Indian public sector bank and it is our honour to partner with the leading player in the Indian banking sector. For State Bank of India this is another step forward in their green and sustainability journey that they started a decade ago. At Crédit Agricole CIB, we hope that this sets the trend for similar transactions across other financial institutions and also possibly in the social space."
Anjali Anchan, Managing Director, Financial Institutions Coverage