First capital market appearance for Hamburger HOCHBAHN AG with an inaugural EUR 500mn Green Bond
Hamburger HOCHBAHN AG, the City of Hamburg's local public transportation provider, announced its EUR 500mn (no-grow) 10-year Senior unsecured inaugural transaction on Monday, 15th February.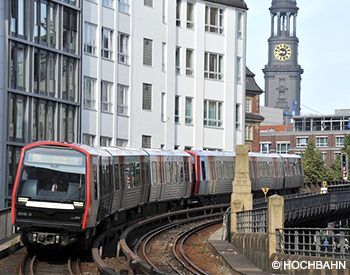 As sustainable mobility provider, HOCHBAHN has "green DNA" and follows a forward looking business strategy, focused on the promotion of sustainable innovation and digitalization in public transportation. Going forward, this business model should also be reflected in HOCHBAHN'S funding mix which inspired HOCHBAHN to access the Green Bond market. 
The Hamburg based infrastructure provider intends use this Green Bond's proceeds to extend its bus and metro network as well as its zero emission bus fleet, amongst others. Thereby, HOCHBAHN intends to achieve its ambitious objective of increasing the share of public transport in Hamburg's total traffic to 30% by 2030 and to actively contribute to Hamburg's climate goal of -55% CO2-emissions by 2030.
Cicero provided a Second Party Opinion on HOCHBAHN Green Bond Framework rating it "Dark Green" and its Governance "Excellent". Due to its unique holding structure and its close ties with the city, HOCHBAHN also scores with a AAA rating by Fitch.
Following two days of marketing to assess investors' appetite, HOCHBAHN took advantage of the favorable market conditions and the lack of supply in the corporate primary market and opened books for its inaugural EUR 500mn (WNG) Green Bond at IPTs ms+50-55bp. The transaction attracted substantial investor demand resulting in a six-fold oversubscribed order book. The strong demand allowed the issuer to fix the re-offer spread at ms+27bp. 
Crédit Agricole CIB acted as Structuring Advisor and Joint Bookrunner on this transaction.
This landmark transaction was originated thanks to the combined efforts of the Coverage, Syndicate, Sustainable Banking and the Det Capital Markets (DCM) teams as well as CACEIS as paying agent, establishing a strong relationship with HOCHBAHN with a high value added proposition, clearly differentiating Crédit Agricole CIB from our competition.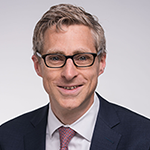 "We are extremely proud to have supported Hamburger Hochbahn in structuring their Green Bond Framework and lead managing the inaugural green Eurobond issue. Thanks to the Hochbahn Team for having entrusted us with this important project"
Dominik Boskamp, Head of Debt Capital Markets Corporates Germany & Austria