Crédit Agricole S.A. successfully taps the Japanese Samurai market
Crédit Agricole S.A. priced a JPY 122.1bn Samurai bond for which Crédit Agricole CIB acted as Joint Lead Manager.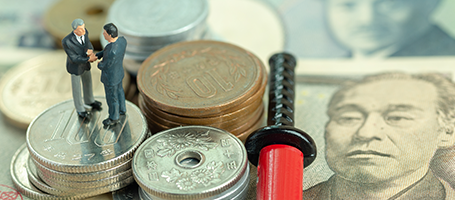 On 28 May 2020, Crédit Agricole S.A. priced a total of JPY 122.1bn (eqv. EUR1bn +) Samurai bond* with 2 tranches of Senior Non-Preferred (SNP) and 1 tranche of Tier 2 (T2) debt.
Crédit Agricole CIB acted as Joint Lead Manager on the transaction.
Executed in a volatile international market environment, this sizeable and successful funding exercise comes as a result of a long relationship the Bank has established with the Japanese investor base and the successful on-boarding of new investors into a Crédit Agricole S.A. Samurai offering.
Junya Fujisaki, Crédit Agricole CIB Head of Syndicate for Japan, commented: "The Crédit Agricole S.A. transaction has one more time met with a very strong demand from the Japanese institutional investor base, especially for the SNP 6NC5 tranche that raised JPY 105.5bn. This solid momentum can be explained by the recognised strengths of the credit by large institutional investors, as well as the use of a Samurai documentation format - that has proven instrumental to secure large orders from Asset Managers and regional investors."
Nadine Fedon, Crédit Agricole S.A. Head of Funding added: "Our funding presence in Japan has been built over the years with regular roadshows, including not only Tokyo but also investor meetings in regions. In terms of products, it includes our domestic Samurai documentation and regular Samurai public issues, as well as private placements and EuroYen public benchmarks. The Samurai market with its domestic characteristic offers an extra level of investor engagement, which is very visible in our order book through its high granularity."
Bernard du Boislouveau, Crédit Agricole CIB Head of Financial Institutions DCM France: "Samurai bonds traditionally attract a large array of Japanese domestic investors, ranging from large institutional accounts to smaller regional banks and institutions. And Crédit Agricole S.A. has become a well-established foreign signature in this market."
Benjamin Lamberg, Crédit Agricole CIB Head of Credit Trading, Syndicate and Sales APAC concluded: "Our constant dialogue with the Japanese investor base helps us satisfy the requirements of very sophisticated buyers. At a time of market volatility and with the logistical issues created by Covid-19, we succeeded in engaging the investor base through a successful virtual event attended by more than 75 participants and with a very active Q&A which was live translated in Japanese to cater for regional investor base."
* A Samurai bond refers to a Japanese domestic securities denominated in Japanese yen and governed under Japanese law issued by a foreign issuer.