Crédit Agricole CIB Taipei continues to develop solidarity-based finance with Plastic Odyssey and UNICEF for Ukraine
Crédit Agricole CIB Taipei branch has issued another solidarity-based green bond in August 2022, following its pioneer world-first-ever solidarity-based bond issuance in May 2021.

Investors, joint-lead managers and the issuer teamed up to financially contribute to a project that fights against plastic pollution in oceans and to the scale up of life-saving support for Ukrainian children and their families.
Financing the environmental and social challenges with green bonds
The 5-year TWD 1.4 billion solidarity-based green bond offering has been issued under the Crédit Agricole Group Green Bond Framework and also benefits from the green bonds accreditation from the Taipei Exchange. The proceeds of this offering will refinance Crédit Agricole CIB Taipei branch's loan portfolio to renewable energy developments, such as wind farm or solar projects.
Additionally, upon bond issuance, a solidarity-based feature in the form of a monetary contribution will be given to Plastic Odyssey, a partner of Crédit Agricole Group since 2018, to contribute to its effort of reducing plastic pollution in the ocean, and to UNICEF to support its effort in helping children and families in desperate need of safety, stability and protection in Ukraine. The aggregate monetary contribution is TWD 1.5 million, or around EUR 50,000.
Financial market players partner to support a unique solidarity-based green bond
The unique solidarity-based feature comes from collective efforts and a shared partnership among bond investors, joint-lead managers, and Crédit Agricole CIB Taipei branch.
After the issuance of the bond, a monetary contribution calculated as the aggregate of:
savings thanks to investors' concessions,
savings due to joint lead managers' concessions in bonds offering,
and additional concessions provided by Crédit Agricole CIB Taipei branch as an issuer, will be provided to the two organisations.
The innovation of such solidarity-based bonds, which is becoming the third pillar of sustainable finance after use-of-proceeds finance and sustainability-linked finance, helps address some of the society's urgent needs beyond the climate change management, making the product more impactful.
This bond issuance confirmed once again Crédit Agricole CIB's strong ambitions and leading position in the global sustainable finance market.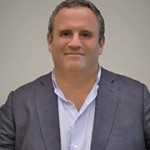 "In the current context, we wanted our monetary contribution to humbly support the children of Ukraine and their families with supplies in conflict-ravaged districts. We also wanted to renew for a second year our partnership with Plastic Odyssey to reflect the branch long-standing commitment to further develop the sustainability agenda locally here in Taiwan."
Benjamin Lamberg, Chief Executive Officer Crédit Agricole CIB Taipei Branch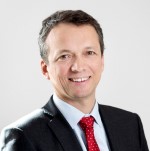 "Solidarity-based finance is a complementary tool at our disposal to further offer sustainable finance solutions to our clients, concretely contributing directly to projects with high social significance. We are happy that this transaction will further help familiarise capital market players with this new tool."  
Tanguy Claquin, Global Head of Sustainability Crédit Agricole CIB