Crédit Agricole CIB signs a Green Guarantee Facility with Siemens Gamesa Renewable Energy
A major and sustainable operation in Crédit Agricole CIB's trade finance.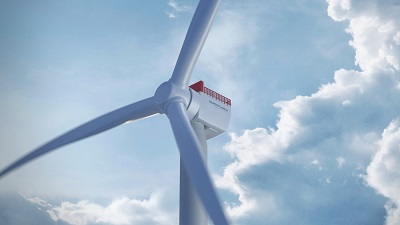 Crédit Agricole CIB Spain has signed with Siemens Gamesa Renewable Energy S.A an increase up to EUR 195 million of an Uncommitted Global Guarantee Facility and adapted the documentation for the potential issuance of green guarantees transforming the Facility on an Uncommitted Global Green Guarantee Facility.
This is the first Green Guarantee related to renewable energy for Crédit Agricole CIB and it enriches our green products catalogue, reinforcing our commitment to sustainability. In this transaction which dates from May 2020, Crédit Agricole CIB acted as the Sole Mandated Lead Arranger.
The facility is linked to the green nature of the underlying assets financed. It includes the fulfilment of certain environmental, social and governance (ESG) criteria by Siemens Gamesa Renewable Energy, and an annual report on the environmental impact of the projects financed. The facility will support Siemens Gamesa Renewable Energy to provide its technology to wind farm projects, all over the world.
Siemens Gamesa Renewable Energy (SGRE) is a leading provider of wind power products and solutions to customers around the globe. The company has installed products and technology in more than 90 countries, with a total installed base of more than 100 GW and close to 24,300 employees.  Siemens Gamesa offers one of the industry's broadest product portfolios, with both offshore and onshore technology, as well as industry-leading service solutions.  The united company was created in 2017 with the merger of Gamesa Corporación Tecnológica and Siemens Wind Power.
SGRE is a long lasting client of Crédit Agricole CIB in Spain, more so after the merger between Gamesa and Siemens Wind. We are a Tier 1 bank for SGRE, and this new Green Guarantee facility represents a major milestone in our relationship.
In just a few years we have witnessed how sustainability considerations have permeated most of the Bank's and of our clients' activities. The expertise developed by our Bank in environmental and social risk management for more than 15 years constitutes a solid foundation to propose our customers credible and market-tested sustainability criteria.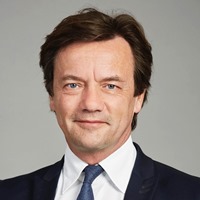 "The world will have to adapt quickly to the multiple challenges and transitions that the Covid-19 crisis has further highlighted (health, climate, …). The Crédit Agricole Group, aware of these challenges, has published a medium-term plan 2022 in which an ambitious commitment to Sustainable Finance has been developed. Our Business Line, whose activities are directly linked to the real economy, is witnessing increasing demand for sustainable products and services. Our product lines are therefore very well positioned to offer our clients financing solutions enabling them to meet the challenges and transitions mentioned above. The recent transaction with Siemens Gamesa Renewable Energy shows that we are well engaged in this dynamic!"
Laurent Chenain, Global Head of International Trade & Transaction Banking


"We are committed to support our clients to achieve their sustainability strategies and goals through comprehensive trade finance green products offer at Crédit Agricole CIB; developing green documentary and financing products (letters of credit, green guarantee facilities, financing...) as we did in this significant deal. We are proud that Crédit Agricole CIB could accelerate environmental and social impact through its trade finance innovative solutions that suits our valuable clients green financing needs and at the same time meet our Group objectives."
Naeem Khan, Global Head of Trade Finance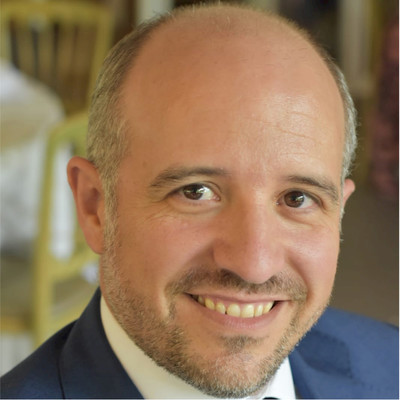 "This Green Guarantee Facility is the result of several months of working side by side with Siemens Gamesa, and represents a major milestone in our relationship. Siemens Gamesa is being extremely successful in providing the cutting-edge technology in on-shore & off-shore wind, but it needs its core banks to support them with innovative products. This new line clearly goes in that direction and will further enhance our long-lasting relationship with Siemens Gamesa."
Marcos Montejo, Senior Banker and Head of MNC Coverage CIB for Spain