Crédit Agricole CIB named "RMB House of the Year" at the Asia Risk Awards 2020
Crédit Agricole CIB is awarded "RMB House of the Year" by Asia Risk for its commitment and leading role in the internationalisation and innovation of RMB (Renminbi).

The Asia Risk Awards, the longest-running and most prestigious awards in the Asia's derivatives markets and in risk management, acknowledge firms that add value to clients especially in the face of the intense market adversity. 
As a rising RMB House, Crédit Agricole CIB demonstrates its ability to connect the offshore and onshore worlds – reducing funding costs for Chinese clients and offering China market access to international investors. Being the first mover requires advanced pricing and structuring capability and close relationships with clients, and the Bank is seen by our clients as an expert in CNY derivatives market and a reliable counterparty, which is well-placed to meet the growing demand for foreign exchange hedging in China's capital markets. Crédit Agricole CIB's global and varied investor base is also being recognised as an important factor in placing the bond issuance.
Our Bank has embraced various initiatives to support both financial institutions and corporate clients in their expansion in China, drawing on its market-leading onshore and offshore RMB capabilities.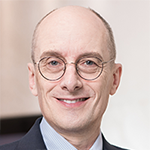 "Crédit Agricole CIB is gratified to be at the forefront of innovation and is fully committed to the development of financial markets in China. A dedicated project was set up locally to support our Bank's Medium Term Plan for China and spearhead the Libor transition with Chinese banks this year." 
Nicolas Vix, Senior Country Officer for Crédit Agricole CIB China
With endless expansion into the onshore Chinese market, Crédit Agricole CIB constantly innovates its product offerings and stays at the vanguard of market development:
by transacting the first onshore RMB/USD Cross Currency Swap using Secured Overnight Financing Rate (SOFR) with Bank of China,
by assisting Crédit Agricole S.A. to price its panda bond: the first from a French Bank and a European G-SIB financial institution,
by helping Chinese policy banks to get funding from offshore market: China Development Bank's three year 7.5 billion yan ($1.1 billion) green bond issuance,
by leveraging its structured loan platform to reduce funding costs for both onshore and offshore clients in both CNY and CNH. 
China's loan prime rate (LPR) – which has been around since 2013 – underwent significant reforms in last August. Crédit Agricole CIB has been actively working with clients on how to use this new benchmark rate. The Bank is expanding its presence in the onshore Chinese markets amid the global and local benchmark reforms. Crédit Agricole CIB now provides hedging solutions between USD SOFR and the SHIBOR and USD SOFR and the LPR. It was able to complete transactions on both of these during the COVID-19 outbreak.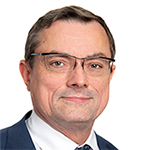 "Crédit Agricole CIB's commitment is to be a key player facilitating the execution and risk management of capital flows with China, inbound and outbound, for corporates and financial institutions. We aim to be a leader in cross border RMB related solutions. We sincerely thank all our clients for their trust and confidence in Crédit Agricole CIB as their global partner of RMB financing. We are strongly encouraged by this award and will continue to support the outreach of RMB. Congratulations to all our teams involved in this great achievement." 
Dominique Blanchard, Regional Head of Global Markets for Asia-Pacific
Find out more in Risk.net's write-up: https://www.risk.net/awards/7675506/rmb-house-of-the-year-credit-agricole-corporate-and-investment-bank.