Crédit Agricole CIB named "Best Export Finance Bank"
Crédit Agricole CIB was named "Best Export Finance Bank" for the third consecutive year at the TXF Industry Choice" Awards.
Each year, TXF conducts a survey of importers, exporters, export credit agencies and legal firms, to select the "Best Bank in Export Finance". 26 banks were evaluated in the 2019-2020 survey.
For the 3rd year running, Crédit Agricole CIB has been named "Best Global Bank" in the 2019-20 TXF Export Finance Industry Survey. This endorsement by clients attests as to the quality of our Export Finance teams. 
The evaluation factors were the following: deal execution; risk appetite; flexibility; capacity; pricing; understanding your business; customer service; industry expertise; product offering.
One of the most impressive rankings is that Crédit Agricole CIB also rated highest in the "most used bank" by exporters and importers, further strengthening the effectiveness of our network and footprint.
This award complements nicely our No.1 league tables ranking in Export Credit Agencies (ECA)  financing in 2019, available here.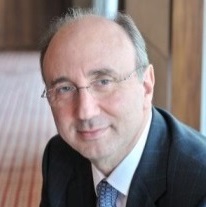 "It has now been 3 years in a row that we are named among the top banks in Export Finance in the TXF surveys. To be awarded the distinction of Best Bank in Export Finance through the Industry Choice Survey is probably the greatest recognition. Indeed, it means that our clients and partners appreciate the hard work and dedication of our teams, who take pride in giving our customers the best possible service and solutions."
André Gazal, Global Head of Export Finance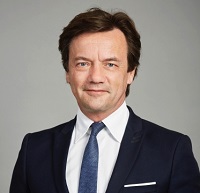 "This recognition in Export Finance, coming from the Industry, is a proof of our commitment and relevance in a very competitive world. This award is key because it is taking into consideration execution of our transactions and important factors such as client service, product offering and understanding our clients' needs."
Laurent Chenain, Global Head of International Trade & Transaction Banking