Crédit Agricole CIB Hong Kong continues to support Children of the Mekong in the Philippines despite the pandemic
In spite of the Covid-19 pandemic, the volunteer staff from Crédit Agricole CIB Hong Kong continued supporting the NGO Children of the Mekong through a 100% virtual sharing session with 32 students.

As part of the long term partnership between Crédit Agricole CIB and the NGO Children of the Mekong (Enfants du Mékong) started in 2014, volunteers from our Hong Kong office have been working together to offer children two skill-based trainings on an annual basis.
Unfortunately, given the Covid-19 pandemic, in-person trainings were no longer possible. But that did not stop staff members from offering care and knowledge to help the students better prepare for their career development.
On 4 June 2021, 32 students from the Cebu center in the Philippines, who are in their third year of undergraduate programme, benefited from a professional and knowledgeable sharing session labelled "From college to business life" with Crédit Agricole CIB Hong Kong volunteers. For the first time since the partnership was launched, the session was 100% virtual. 
Students first attended a one-hour plenary session on job searching, interview preparation and corporate behaviour. They then were split into groups of 5-6 for a 3-hour break-out session where volunteers offered practical job search tips by reviewing their resumes and cover letters, as well as conducting mock job interviews.

Our 12 volunteers – Chris Li, Bertrand Rovetto, Violet Li, Candy Wong, Alex Kung, Cindy Driencourt, Frédéric de Toldi, Melissa Gallo, Aryan Ahluwalia, Ayush Punn, William Kim, Jay Ha (from left to right on the picture) – committed many lunch breaks to prepare for the event.
Three of them look back on this experience: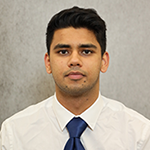 "Personally, I believe Enfants du Mekong had been quite an enjoyable and enlightening experience for everyone involved. As a recent graduate myself, I was able to impart all the fresh knowledge of 'Job Searching/Career Development' that I acquired just a year ago. Moreover, I was able to understand from them the unique challenges they face in their path to getting a job, and provide them with the necessary techniques to tackle those obstacles. Overall, great volunteering experience and thank you to everyone involved in making this happen."
Aryan Ahluwalia, Crédit Agricole CIB Hong Kong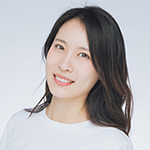 "When I talked with the students, it opened my vision about their culture and the way of thinking of the young generation. I can see the new technologies and deepening globalisation have profound influence on the youth's ideality of life and career, for example, instead of staying in the traditional industry, they want to participate in international business or create their own e-commerce brands."
Chris Li, Crédit Agricole CIB Hong Kong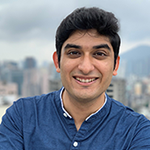 "I felt really lucky that I got to be a part of this great initiative by Crédit Agricole CIB together with the NGO Enfants du Mékong to help the young scholars. I hope all their hard work can turn them into future leaders someday!"
Ayush Punn, Crédit Agricole CIB Hong Kong
This initiative is part of the Bank's long-standing commitment towards Children of the Mekong, in addition to the monetary support from both Crédit Agricole CIB Head Office and the Hong Kong branch.