Crédit Agricole CIB's First Sustainability-linked Green Guarantee Facility through CTCI Group/ CTCI Machinery Corporation
Crédit Agricole CIB is pleased to announce a 2-year TWD 800 million Sustainability-linked Green Guarantee Facility out of USD 125 million medium term guarantee facilities for CTCI Group.

Crédit Agricole CIB acted as the Sole Structuring Advisor and Sole Guarantee Bank on the 2-year TWD 800 million Green Guarantee Facility for CTCI Group/ CTCI Machinery Corporation, a leading engineering, procurement and construction services provider based in Taiwan.
This is Crédit Agricole CIB's first-ever Sustainability-linked Green Guarantee Facility, setting a pioneering benchmark in sustainable financing in the trade finance market and in the renewable energy sector in Taiwan as industry players continue to step up their commitments towards carbon neutrality.
The transaction underlines CTCI Group's sustainability profile by promoting higher transparency of disclosure on its manufacturing activities, which support the transition to renewable energy in Taiwan, while supporting CTCI Group to express its ambition to adopt best-in-class environmental management practices in its manufacturing facilities.
The facility supports CTCI Machinery Corporation's local manufacturing activities of anchor components of foundation jackets for offshore wind turbines and therefore essential foundation components for offshore wind farms. CTCI Machinery Corporation will provide disclosure to Crédit Agricole CIB with regards to the underlying projects and the expected environmental benefits of the project, especially on the greenhouse gas emission reduction. To further demonstrate CTCI Machinery Corporation's sustainable practices, the Facility embeds a pricing incentive for the corporation to uphold a certain set of environmental management standards subject to certification by an independent third party.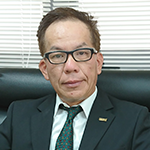 "CTCI Machinery Corporation has been actively engaged in offshore wind power business in line with the energy diversification policy of the Taiwanese government and has been contracted with equipment manufacturing works for Taiwan's Yunlin, Changfang & Xidao, and Zhong Neng offshore wind farms projects with proven success. We will continue on offering our technological and project management expertise to help realise localisation goal for Taiwan's wind farm projects, hence accelerating carbon neutralisation target with clean energy development."
Yun-Peng Tan, Chairman of CTCI Machinery Corporation
The transaction demonstrates Crédit Agricole CIB's expertise and capabilities in innovating a diversified range of financial solutions with ESG structuring elements.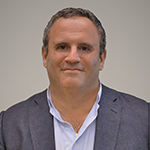 "Aside from supporting energy transition in Taiwan by project financing offshore windfarm projects, Crédit Agricole CIB further demonstrates its strong commitment to support the localisation of the offshore wind supply chain in Taiwan. This innovative structure has not only connected conventional trade finance product with green use of proceeds but offered CTCI Group an opportunity to express their ambitions to uphold sustainable practices in the manufacturing process or the wider supply chain through sustainability-linked mechanism. By implementing this first of kind sustainability-linked green guarantee, it has undoubtedly paved the way for future development of sustainable finance."
Benjamin Lamberg, Chief Executive Officer of Crédit Agricole CIB Taipei Branch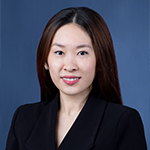 "Trade finance is a core element of the global economy and growing to be a trillion-dollar market by the end of this decade. ESG integration into this market is relatively new, but a crucial trend to promote sustainability in global trade and supply chains. This is a market not to be ignored in mobilising corporates and capital to support the journey towards a 1.5oC future. Crédit Agricole CIB is pleased to support CTCI Group in this innovative sustainability-linked green guarantee, of which supports the financing of renewable energy development locally in Taiwan. We hope that this would be a precedent to inspire more corporates to consider aligning their sustainability vision and efforts to their trade financing activities."
Carmen Tsang, Head of Sustainable Banking for Greater China at Crédit Agricole CIB